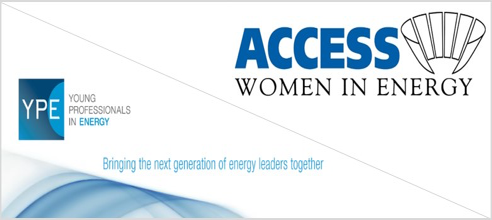 Access for Women in Energy (AccessWIE) is delighted to announce its partnership with Young Professionals in Energy (YPE) London.
The aim of the collaboration is to increase the awareness of members for each group and grow the participation and inclusivity of each.
Over the coming months, we will be cross-promoting each organisation's events and gatherings as well as explore some joint initiatives for 2017.
YPE – London Chapter was re-launched in 2015 with the aim to create a strong professional networking forum for young professionals in London active throughout the energy industry.
YPE is a non-profit organisation with more than 40,000 members worldwide across 40 chapters around the world. By providing a forum for networking and career development through social, educational and civic service opportunities, YPE aims to facilitate the advancement of young professionals in the global energy industry.