Dr Carole Nakhle, CEO of Crystol Energy, spoke at the Chatham House's Middle East and North Africa Energy 2020 taking place on 27-28 January 2020 in London, UK. Dr Nakhle discussed the transformative effect the developments in East Mediterranean gas fields are having on the region's energy infrastructure and the fortunes of countries with a stake in the assets.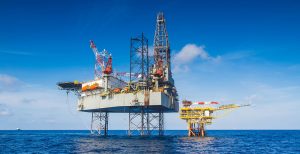 Rising tensions and disputes between neighbouring countries, centred on drilling activities and putative forums for cooperation, have the potential to mire progress and ratchet up geopolitical tensions in the region. In this context, the session assessed the prospects for exploration and production activity.
Given the US emphasis on energy diplomacy in the region, what consideration should be given to which exports markets East Mediterranean gas would supply? Is it about European energy security or LNG to Asia and elsewhere?
On cost, can East Mediterranean gas compete with the US, Australia, Qatar?
How are the emerging alliances in the region, with Israel-Cyprus-Egypt and potentially the UAE on the one hand, versus a Turkey-Russia nexus on the other, likely to play out?
For further information visit the link.