Dr Carole Nakhle, CEO of Crystol Energy and Director of Access for Women in Energy (AccessWIE), will be speaking at the ADIPEC's Forum for Diversity, Equity and Inclusion on potential equitable strategies to safeguard a progressive energy workforce for the future.
STEM education is critical in supporting the oil and gas industry's development and success. In addition to the concerns around attracting a new generation of talent, another challenge focuses on ensuring there are sufficient funds to make STEM education accessible in the face of other urgent economic priorities.
How can governments improve the funding system and fiscal management to expand educational equity?

How can the industry reinforce its reputation as a reliable employer to prevent a skills shortage?

How can the industry work with communities, academic organisations and industry corporations to support STEM education?

What should be done differently to ensure oil and gas companies attract young talent and provide equal opportunities?

How can the industry benefit from opportunities presented by advanced technologies to attract tomorrow's digital savvy generation?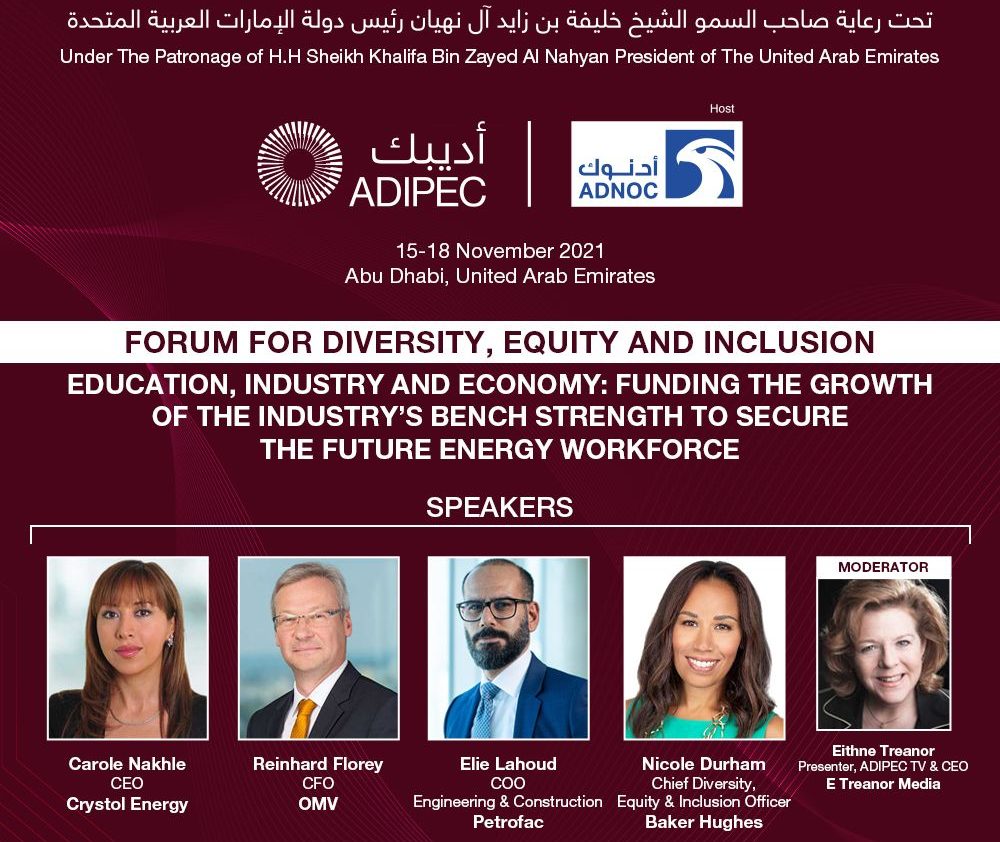 This year's edition of ADIPEC, taking place from 15-18 November at ADNEC in Abu Dhabi, will host the ADIPEC Forum for Diversity, Equity and Inclusion under the theme of 'Shaping the Future of the Energy Workforce', aiming to take an in-depth look at the structural inequalities that the industry is facing. It aspires to develop a roadmap that will define strategic direction and create equitable solutions that attract and retain talent to navigate organisations through this critical transition period.
For further information and to register, visit the link.