Valentina Dedi, Economist at Crystol Energy, will be chairing the roundtable discussion on fiscal regimes, contractual arrangements and impact on oil and gas trade at the 2018 ADIPEC Inclusion and Diversity in Energy taking place on Thursday 15 November 2018 in Abu Dhabi, UAE.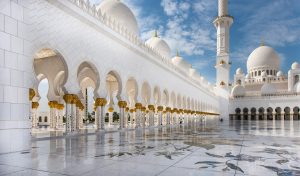 The discussion will address:
Why is the upstream petroleum fiscal regime important for investment?
How are the changes in oil prices affecting fiscal regimes?
Are we seeing competition between governments for global capital?
What is the best fiscal regime?
For further information about the programme and registration, click here.
Related work
"On the Evolving Road Towards Female Empowerment", Dr Nakhle, Oct 2018
"Driving Investment in the Oil&Gas Industry: The importance of the fiscal regime", Dr Nakhle, Apr 2018
Related Analysis
"Policy Brief: How Oil Prices Impact Fiscal Regimes", Dr Nakhle, Jul 2016