Webinar – Global Energy Perspectives: Seeking an Understanding of the New Normal
Dr Carole Nakhle, CEO of Crystol Energy, will be presenting solutions to the gas, LNG and energy industry's challenges in the new global landscape in a webinar hosted by Gastech on Wednesday, 29 April 2020. Dr Nakhle will be joined by Arthur Hanna, Senior Advisor to CEO, Board Member World Energy Council, Copenhagen Institute for Future Studies.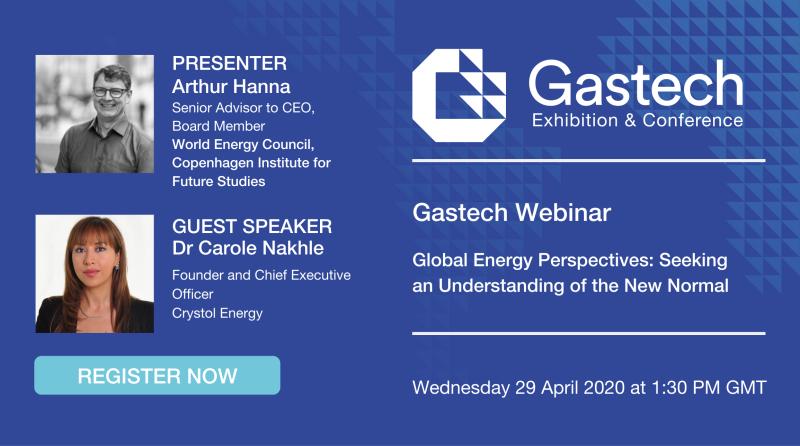 To register for the webinar, visit the link.
Related Analysis
"What Are the Medium-Term Implications of Saudi Arabia's Oil Price War with Russia?", Dr Carole Nakhle, Apr 2020
"A Saudi-US-Russia Oil Deal Is Not a Good Idea", Christof Rühl, Apr 2020
Related Comments
"US WTI prices move in negative territory for the first time in history", Christof Rühl, Apr 2020
"Gulf Intelligence Energy Markets Commentary – Historic OPEC+ Deal", Dr Carole Nakhle, Apr 2020