The European Centre for Energy and Resource Security (EUCERS), in collaboration with the Konrad Adenauer Foundation (KAS) and the Institute for Strategic Dialogue (ISD), organised the third workshop of the 2016 Energy Talks on The Gulf Region and the Future of Oil. The meeting was hosted in the main King's College London building on 23 May 2016.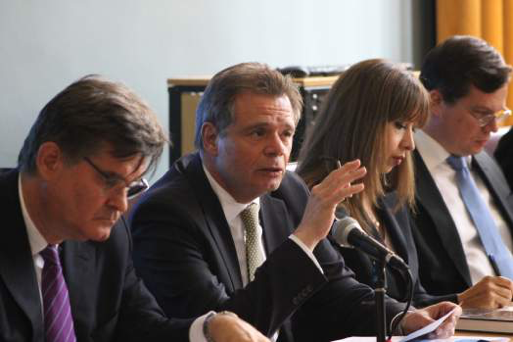 The speakers included:
Mr Hans-Hartwig Blomeier, Director, KAS' London office
Dr Friedbert Pflüger, Director, EUCERS
Geir Westgaard, VP of Political Analysis, Global Strategy and Business Development, Statoil
Julian Lee, Strategist, Bloomberg
Dr Carole Nakhle, Director, Crystol Energy
Dr Frank Umbach, Research Director, EUCERS
Stefan Haid, Principal of Civil Economics, Energy and Infrastructure, Roland Berger GmbH and EU-Iraq Energy Centre project responsible
Kalina Damianova, Research Associate, EUCERS
The summary of the discussion can be accessed here.