MEDirections Autumn School | Natural Resources and Geopolitics in the MENA
23-25 October, European University Institute, Florence, Italy
---
Natural resources have historically played a prominent role in the economies, political economy and international relations of Middle East and North Africa (MENA) countries. They are also central to the trade and investment strategies of the region's local and multinational companies.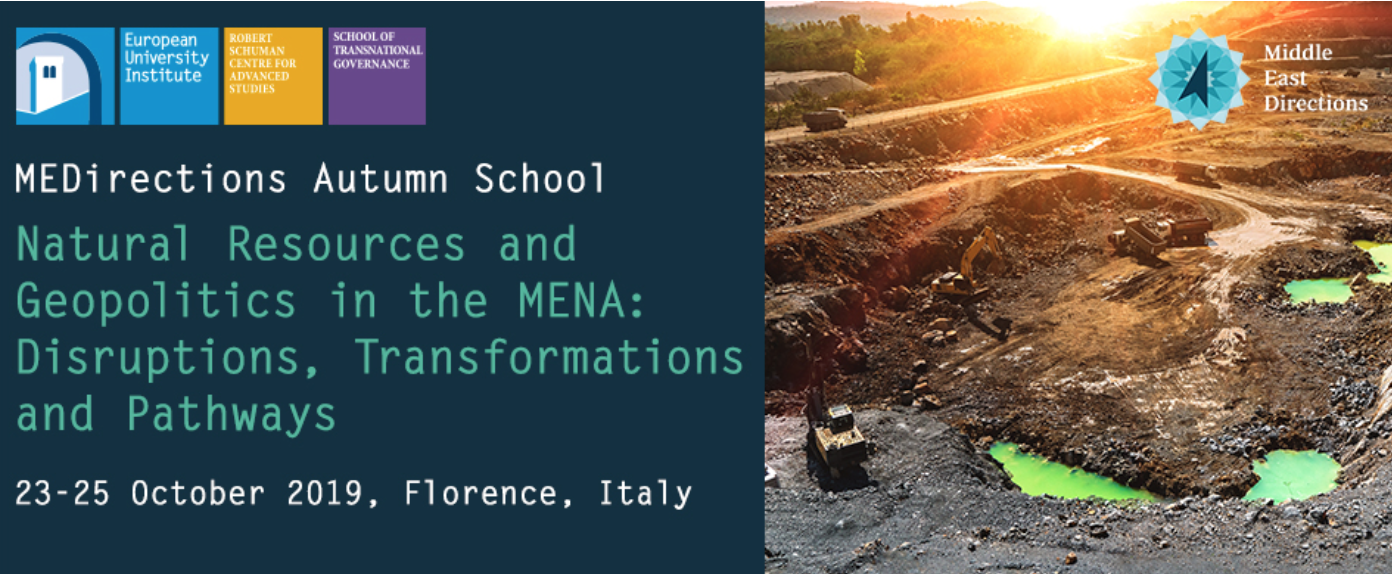 Dr Carole Nakhle, CEO of Crystol Energy, taught how geopolitical trends affect the value, consumption, allocation and protection of natural resources in the MENA region over the coming years at the MEDirections Autumn School, taking place at the European University Institute in Florence, Italy.
In particular, the programme of the MEDirections Autumn School was to:
Provide a forum for participants to explore the interaction between macro and micro trends, and their impact on natural resources management, taking into account geopolitics, governance, energy transition and connectivity;
Analyse different future scenarios;
Discuss new mechanisms for positive engagement with different stakeholders.
The School addressed these strategic issues by building on practitioners' experience, as well as on significant academic analysis and field-based research.
Programme's overview
Day 1: Geopolitical dimension
The geopolitical, commercial and societal forces shaping the future of natural resources.
Day 2: Governance dynamics and strategies
The challenges and opportunities for natural resources exploitation in the region in the coming years;
The transnational, domestic and local dynamics affecting the management of resources.
Day 3: Investment decision-making
New natural resources management mechanisms to mitigate future risks and mediate potential conflicts;
Energy transformation and connectivity outlook in the region.
Audience
The School is addressed to a variety of actors operating in the sectors of natural resources management, investment and security, including civil servants of national authorities, international organisations, private sector professionals, representatives of civil society organisations and researchers.
For further information, visit the link.