Oil Producing Countries at the End of the High Oil Price Cycle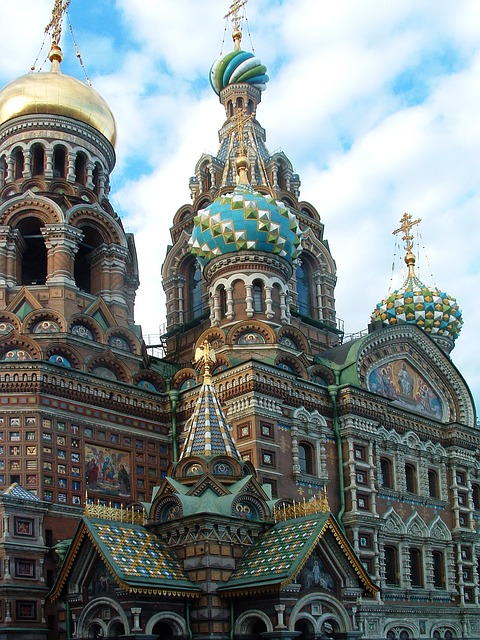 Dr Carole Nakhle, CEO of Crystol Energy, will speak at the second annual Russian Economic Challenge 2017 Conference organised by the Carnegie Moscow Center, in partnership with the Moscow School Management SKOLKOVO on 23 March. Dr Nakhle will discuss how Gulf countries react to the recent oil price environment and what prospects do exist for economic diversification.
The event will assess the global macroeconomic situation and discuss the positioning of Russia regarding changes in the global and regional economic context, the opportunities and risks that result from these changes, and the search for potentially successful development strategies at the macro and micro levels.
Agenda
Opening Remarks
The nature of the 'resource cycle' and the methods for counteracting its negative consequences
Various approaches to analyzing economic development on the basis of a 'resource pillow'
The necessity and feasibility of diversification under present conditions
Presentation of the research topic's first-year results at the Carnegie Moscow Center
Speakers
Maxim Oreshkin, Minister for Economic Development of Russian Federation
Andrey Sharonov, President of the Moscow School Management Skolkovo
Marat Otnashev, Dean of the Moscow School Management Skolkovo
Andrey Movchan, Director of the Economic Policy Program, Carnegie Moscow Center
Session 1 | Oil Producing Countries at the End of the High Oil Price Cycle
Prospects and trends in the global hydrocarbons market
Historical approaches used by oil-producing countries for economic diversification and natural resource sector rebalancing
The current state of affairs between leaders and outsiders
Lessons and ideas for Russia and other countries
Speakers
Vladimir Drebentsov, Chief Economist for Russia and CIS, BP; Vice President, BP Russia
Rahim Oshakbaev, Director of TALAP Research Center, former Minister for Investment of the Republic of Kazakhstan
Carlos Lever Guzmán, Economist at the Mexican Central Bank (Banco de México), Deputy Executive Coordinator of the Mexican Petroleum Fund for Stabilization and Development (FMP)
Morten E Lindbæck, Economist and Independent Oil & Gas Analyst, former Assistant Director General in the Ministry of Finance of Norway, former Deputy Director General and Head of the Economic Analysis Section in the Ministry of Petroleum and Energy of Norway
Dmitriy Rodin, Founder and CEO, Advantage Kazakhstan
Carole Nakhle, CEO, Crystol Energy
Session 2 | Development of Countries With Non-Hydrocarbon Natural Resources
Differences between countries with giant metals reserves and countries with giant oil reserves
Prospects and trends in precious metals markets
Economic development in countries at the forefront of the global metallurgy market
Lessons to learn from the development of metal-producing countries
Speakers
Vladislav Portnov, Founder and Director, Mongolian Mining United Investment Company
Budi Hikmat, Chief Economist & Director of Investor Relations, PT BahanaTCW Investment Management
Badamsuren Khookhoryn, General Director of Erdenet Mining Corporation, Mongolia
Session 3 | Life Without Natural Resources: The Experiences of Resource-Poor Countries During their Economic Development
Successful examples of economic development in countries without 'resource funds'
Commonalities between the economic development of resource-poor countries and the economic diversification of resource-dependent countries
Shared features between resource-dependent countries in times of economic crisis and countries that have successfully developed without the presence of natural resources
Speakers
Eytan Sheshinski, Emeritus Lecturer in Economics, Hebrew University of Jerusalem
Alexander Gabuev, Director of the Russia in Asia Pacific Program, Carnegie Moscow Center
Ekim Arbatli, Assistant Professor of Economics, National Research University Higher School of Economics
Session 4 | Russia: Is There Light Without Oil?
Russia's achievement of a nominal GDP in excess of $9,000 per capita in 2017 despite low oil prices and its implications for the necessity of diversification
Impediments to growth and underutilized strengths in the Russian economy
Applicability of the models presented at the conference to Russia
Speakers
Nonna Kagramanyan, VP, Business Russia
Andrey Movchan, Director of the Economic Policy Program, Carnegie Moscow Center
Nikolai Kascheev, Director of Analytic Department, Promsvyazbank
Grigoriy Yudin, Senior Research Fellow, National Research University Higher School of Economics
Ekaterina Malofeeva, Director of Analytical Center 'Forum'
For further information, click here.