Powering the Planet: Why the World Needs Anthropologists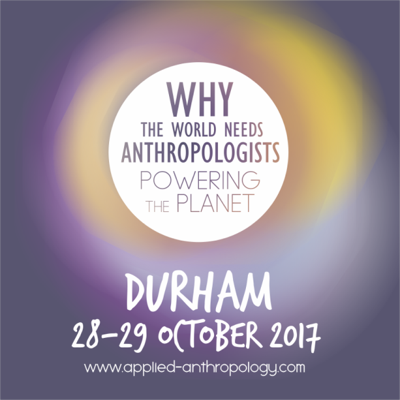 Access for Women in Energy (AccessWIE) will be participating at the fifth edition of the annual symposium "Why the World Needs Anthropologists" taking place on 28-29 October 2017 at Durham University.
AccessWIE will be present at the Energy Hotspot exhibition area, engaging with enthusiasts from all sorts of different energy backgrounds to:
discuss energy issues and highlight the role of women in the energy industry
inspire graduates and young professionals, and share the group's experience
give advice on careers in the energy industry and on access to more job opportunities
Powering the planet will explore how energy professionals and anthropologists can cooperate to design and deploy energy innovations that alter the world for the better.
Keynote speakers over the two-day event include:
There are also a range of interactive learning workshops available on Sunday 29 October.
Everyone is welcome to this free event: Social Scientists, Scientists, Engineers, Students, Businesses, Community Groups and Energy Sector Professionals.
For further information about the programme and registration click here.