Dr Carole Nakhle, CEO of Crystol Energy, spoke on the effects of low oil and gas prices on petroleum investment activities at Oil & Gas Lebanon's National Wealth Conference.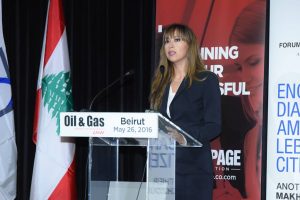 The meeting was held at ESA, in Beirut, on 26 May 2016, with a wide panel of international key speakers, Lebanese politicians, energy and economical sector key players, specialized press and blogs editors, and representatives of the country civil society and students.
For more information, please visit here.