Dr Carole Nakhle, CEO of Crystol Energy, spoke on the recent attacks in the Middle East and the consequences for the UK energy security at an event organised by the Conservative Middle East Council (CMEC) at the House of Commons in London on Monday 28th October 2019.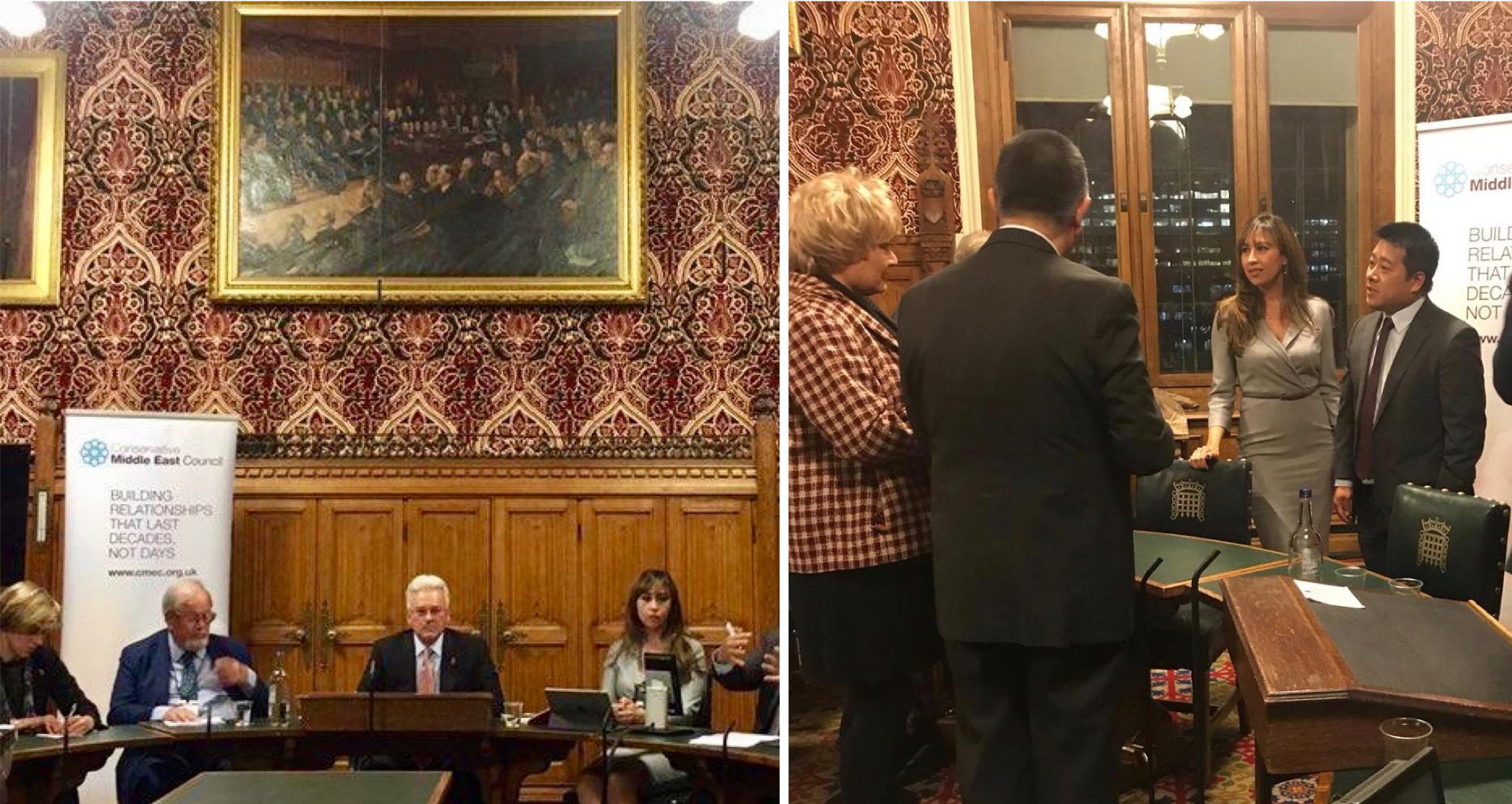 Recent attacks on Middle East's energy infrastructure and shipping have inevitably raised questions surrounding global energy security, as well as the consequences for the UK. Dr Nakhle talked about the new normal in oil markets and how Middle Eastern oil producers are affected, including their economies, energy strategies and relationships with external actors – all under the overarching concept of energy security. She further addressed the energy transition and its implications for the Middle East.
Other speakers included:
Herman Wang, Reporter and Editor for OPEC and Middle East News at S&P Global Platts, talked about OPEC's strategy and its relationship with Russia, and whether the latter is seen as a formal alliance or marriage of convenience.
Professor Paul Stevens, Distinguished Fellow, Energy, Environment and Resources at Chatham House, discussed how the international oil market as 'one big pool' and the potential for oil price shocks arising from geopolitics in MENAP could affect the macroeconomic picture in the UK and the prospects for North Sea developments. He also talked about the implications of growing gas import dependence, with an emphasis on LNG.
The Rt Hon Sir Alan Duncan MP, Former Minister of State for Europe and the Americas and Former Minister of State for International Development, chaired the discussion.
Related Analysis
"The UAE's oil and gas investment spree", Dr Carole Nakhle, Oct 2019
Related Comments
"Oil hub of Fujairah thriving amid rising geopolitical risk", Dr Carole Nakhle, Oct 2019
"UAE's plans to reduce its exposure to the Strait of Hormuz and the strategic role of Fujairah", Dr Carole Nakhle, Oct 2019