Webinar: Oil Markets and Geopolitics after COVID-19
Dr Carole Nakhle, CEO of Crystol Energy, will be discussing global oil markets, the economic challenges MENA oil exporters have been facing as well as the ripple effects for FDI and capital flows in a webinar hosted by the CFA Institute on Monday 20th of July at 17:00 EET.
Dr Nakhle will be joined by Dr Karen Young, resident scholar at American Enterprise Institute (AEI) and William Tohme, Senior Regional Head, MENA at CFA Institute who will moderate the conversation.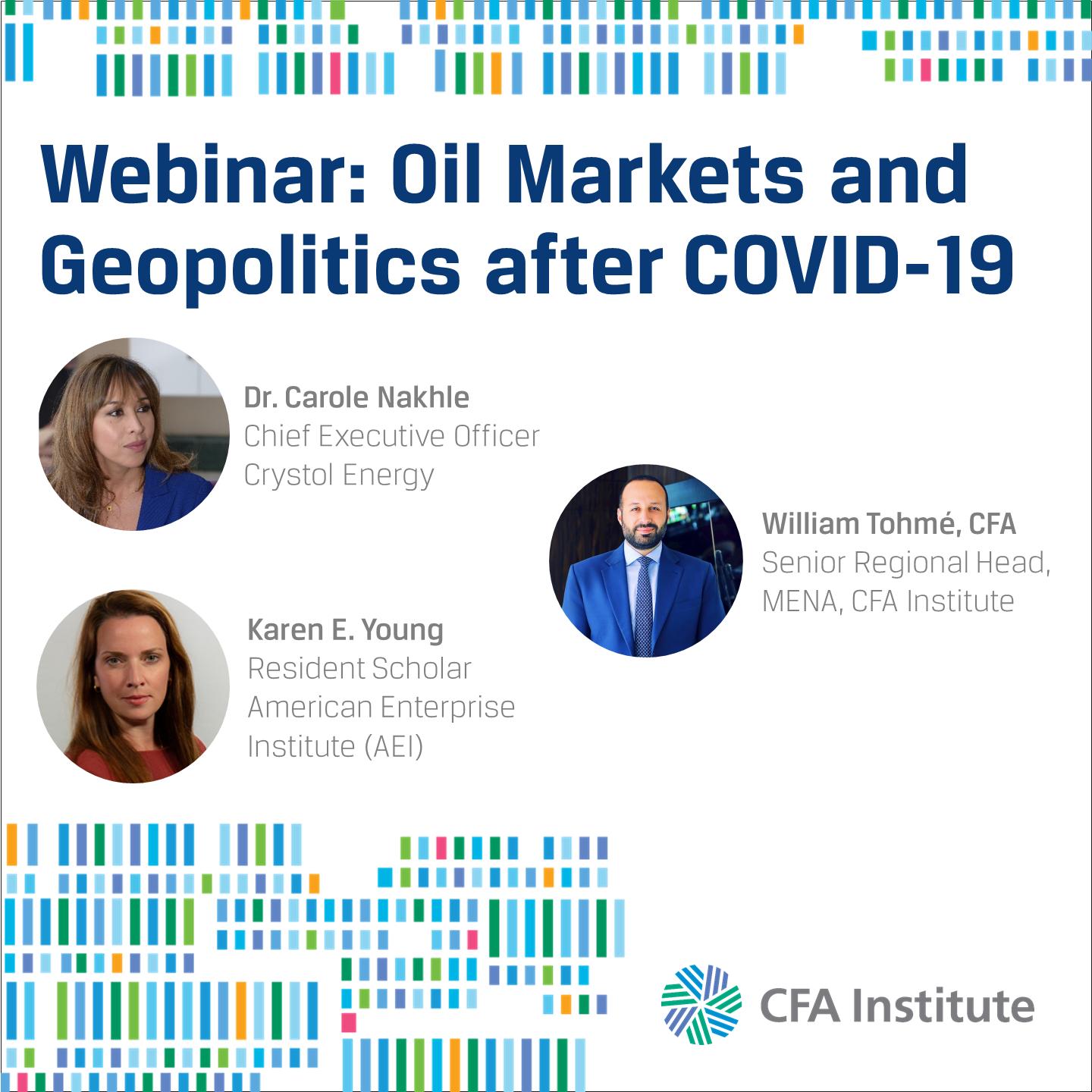 CFA Institute is the premier global association for investment management professionals providing research and working to support development of policy measures to address the functioning of markets and financial systems during this time of instability.
To register for the webinar, visit the link.
Related Analysis
"Clean Energy and Fossil Fuels in the Middle East: A Virtuous Cycle", Dr Carole Nakhle, Jul 2020
"The global oil market's new, strange alliance", Dr Carole Nakhle, Jun 2020