The drive to move away from fossil fuels accelerated rapidly in 2019, especially in public opinion in the OECD countries. This creates new questions about investment flows into Africa, which still faces energy poverty and access challenges. The need to cope with the increasing population growth, escalating industrialisation and urbanisation, have inevitably led to an increase in the consumption and demand of energy resources including oil, gas and renewables on the continent.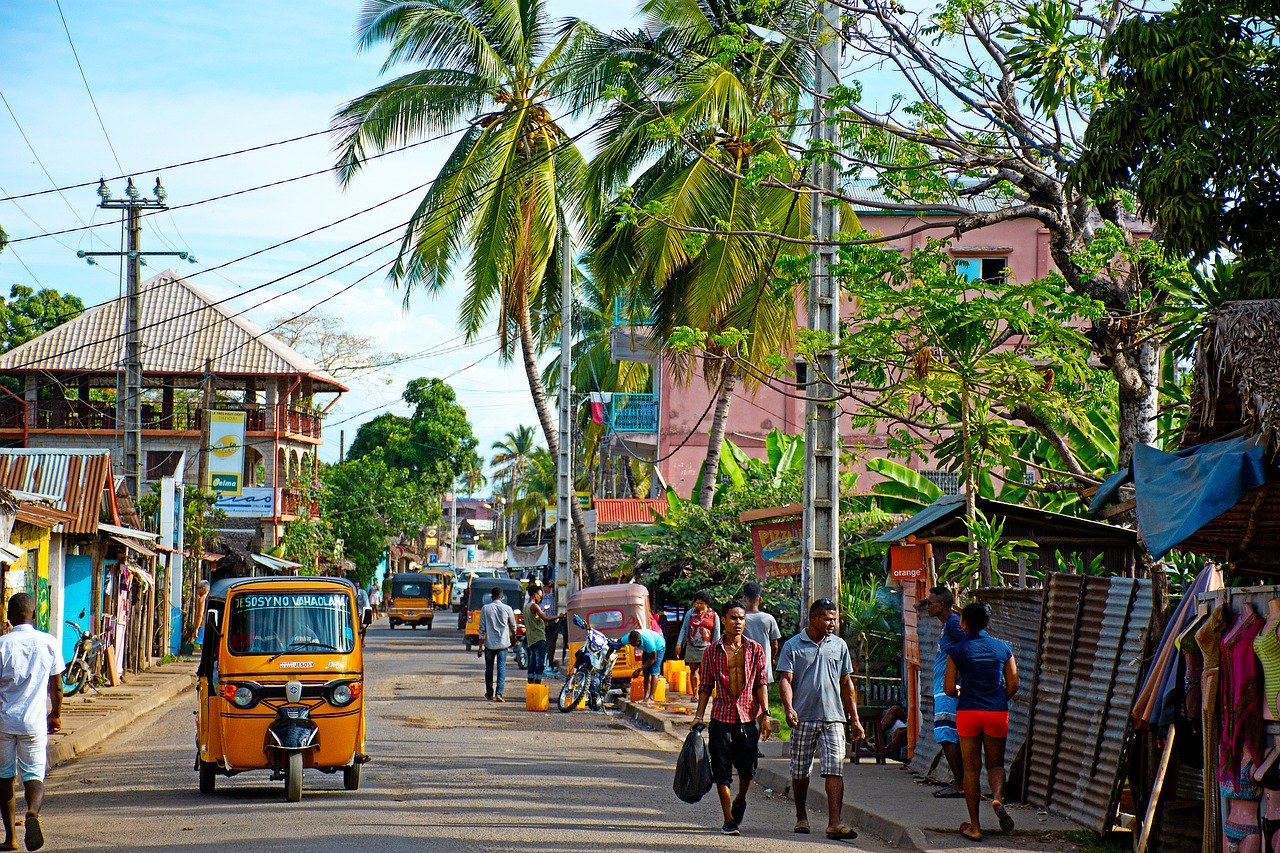 Dr Carole Nakhle, CEO of Crystol Energy, discussed the economic implications of the energy transition on Africa's oil and gas producers at the online conference organised by the Extractives Hub, CEPMLP, University of Dundee under the theme 'Extractives & Beyond: Responding to Energy Transitions and their Impact on Petroleum Investments in Africa'.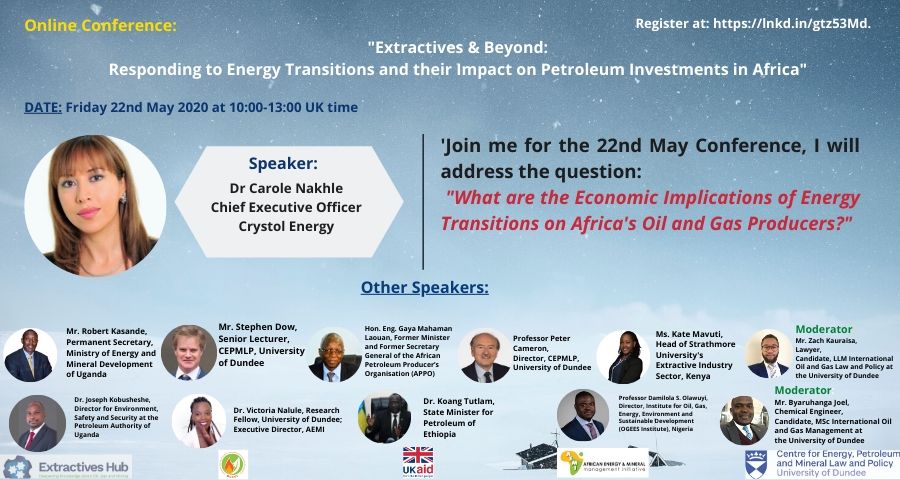 The event featured high-level African Policymakers, including Hon. Dr. Koang, State Minister for Petroleum of Ethiopia; Mr. Robert Kasande, Permanent Secretary Ministry of Energy and Minerals of Uganda; Hon. Eng. Gaya, Former Minister in Nigeria and Former Secretary General of the African Petroleum Producer's Organisation; as well as Directors from the Petroleum Authority of Uganda, among others. The presence of the Ugandan President and Minister for Energy also attended.
The conference took place on Friday, May 22, 2020 at 10.00-13.00 UK time.