Where is oil heading to? Prices, Volumes and Alternative Energy Sources
Dr Carole Nakhle, CEO of Crystol Energy, will be speaking on Where is oil heading to? at a webinar hosted by Instituto Bruno Leoni on Monday, June 1, 2020 at 5.30pm CET.
Dr Nakhle will be discussing oil prices, alternative energy sources, as well as the expected developments on both investments and energy policies, among others. She will be joined by Michael Lynch, Strategic Energy and Economic Research, as well as Carlo Stagnaro, Instituto Bruno Leoni, who will moderate the discussion.
To attend the webinar, sign in on zoom on Monday, June 1 at 5.30pm CET, using the credentials below:
Zoom ID: 817 6055 1162  |  Password: ibl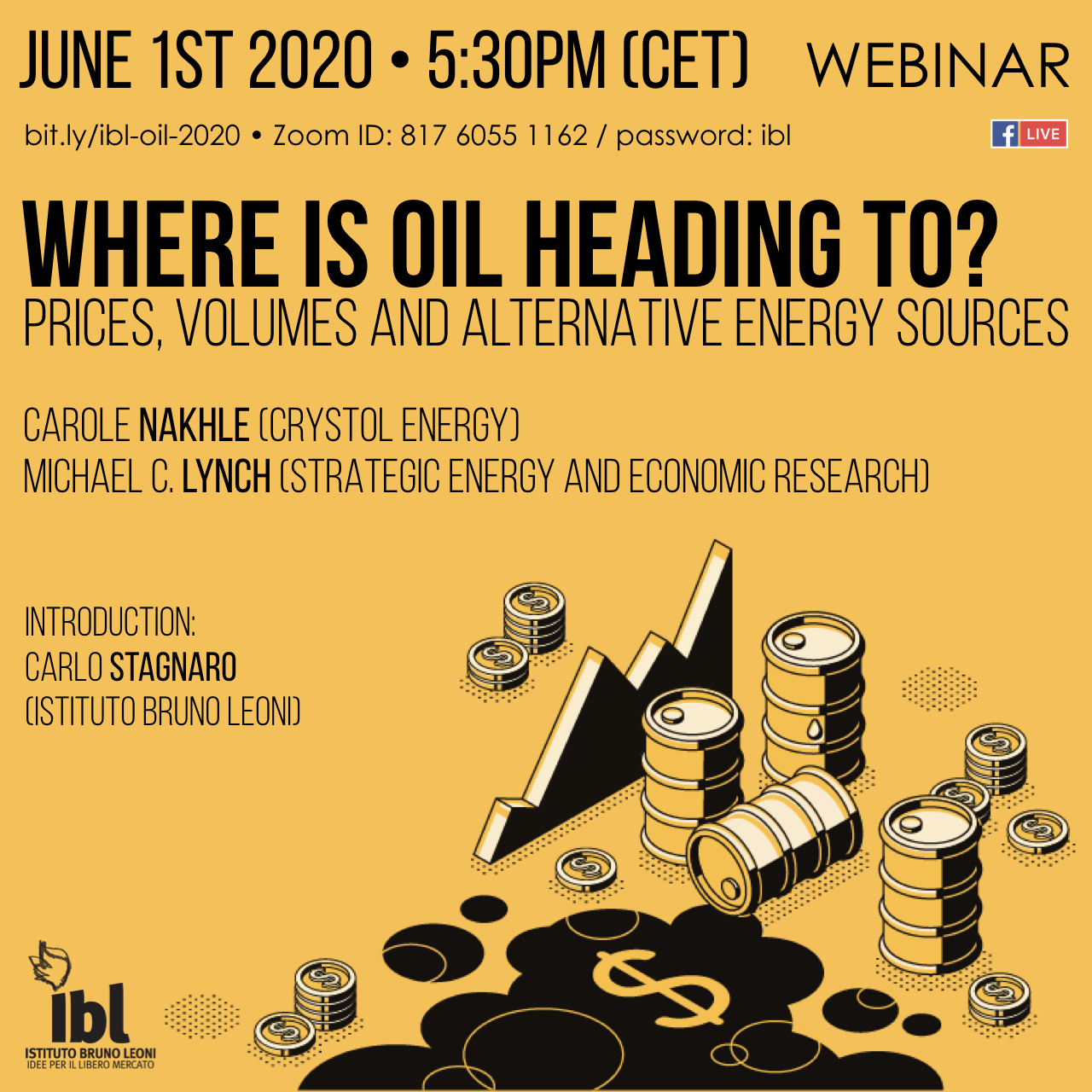 Related Analysis
"The oil market crunch", Dr Carole Nakhle, May 2020
"Oil in the energy transition age", Dr Carole Nakhle, March 2020
Related Comments
"Lessons in oil and economics from the coronavirus lockdown", Christof Ruehl, May 2020