Ili Afifuddin
Crystol Energy participated in the 2nd Africa Oil Governance Summit held in Accra, Ghana from 26-27 September 2016.
Theo Acheampong, an Associate of Crystol Energy, addressed "Ghana's oil industry in transition: policy and institutional frameworks for boosting investments", along other panellists including Mr Theophilus Ahwireng, Chief Executive of Ghana Petroleum Commission; Mr Emmanuel Kuyole, Deputy Director, Natural Resource Governance Institute; and Hon. Mutawakilu Adams, MP and Member of the Mines and Energy Committee of Parliament, Ghana.
Theo argued that despite the impact of low oil prices, we have seen an increase in investment in some countries with successful bidding rounds in Mexico as an example. This emphasises the point that host government policies towards oil companies often makes a difference in sustaining long-term investments notwithstanding industry-specific variables such as costs and technology.
Theo commended Ghana's recent strides in reforming its institutional and legal frameworks to attract investment into the sector. Some of these developments include the passage of the new Exploration and Production (E&P) Law and the creation of a bespoke upstream industry regulator among others. He noted that Ghana's upstream investment attractiveness remains positive with a good score on the commercial and geopolitical environment but it is somewhat weak on regulatory compliance issues. For example, Ghana ranked 52 out of 126 jurisdictions globally in the 2015 Fraser Institute's Petroleum Policy Index compared to 72 out of 135 jurisdictions surveyed in 2011. Regarding the regulatory burden, he noted that Ghana seems to impose a higher burden such as labour and prescriptive local content regulations.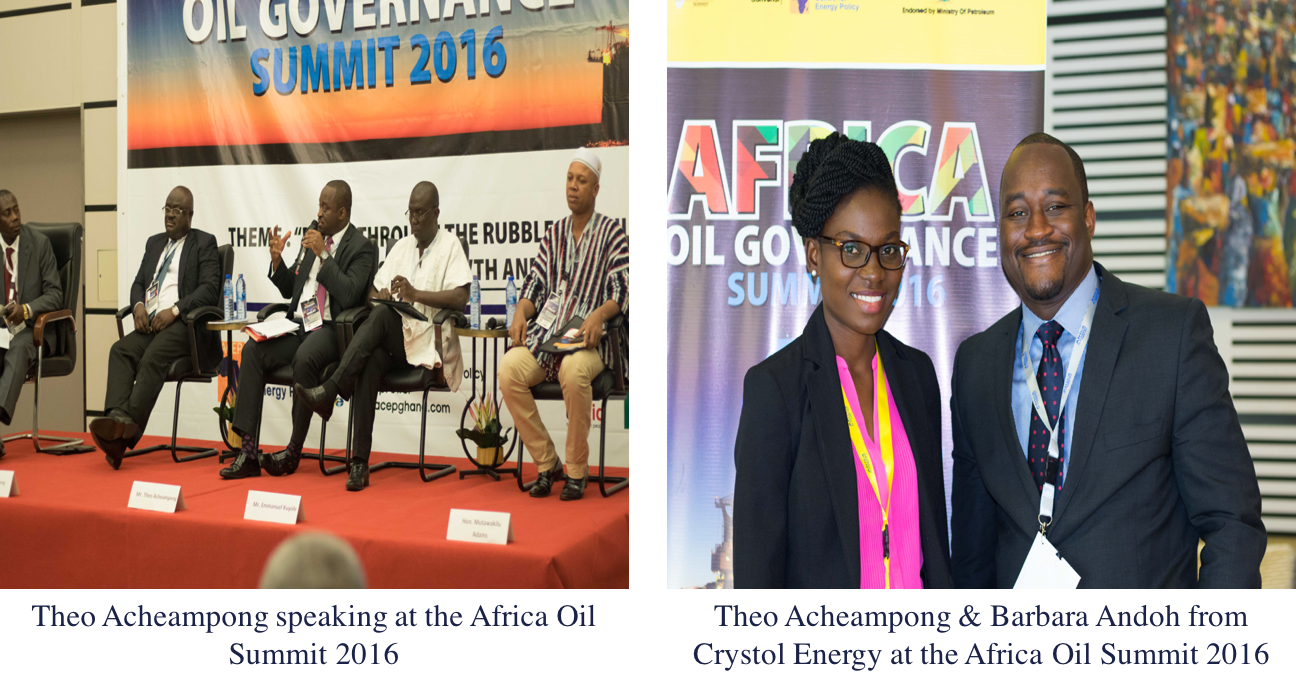 In terms of other existing gaps that can hamper investment attraction, Theo argued that Ghana needs to work on the following immediate priorities:
(1) Licensing regime: He welcomed the move towards competitive bidding in the new E&P law but stated that there is a need to clarify the terms around the licensing where to buy accutane cheap criteria and bid assessment parameters regarding technical competence and financial capacity evaluation, and
(2) Regulatory climate: He noted that there are some overlapping mandates between government agencies – for example, on HSE licensing and compliance between the Petroleum Commision and the Ghana Maritime Authority. Detailed regulations on HSE, reporting of geophysical and well data, consents and permitting systems and fiscal metering can make an impact on sustaining investments.
On the medium to long term measures, he stressed the need to resolve the uncertainty imposed by the maritime border dispute with Cote d'Ivoire as well as labour related issues that have seen a tide of unrests in the industry – for example, various strikes by locals employed by sub-contracting firms demanding salary increments.
Theo added that the prescriptive and overly ambitious nature of Ghana's local content regulations has a tendency to create investment barriers as it largely ignores the country's current state of industrial development. Deepening local content takes time and has proven to be a challenge even in established oil and gas provinces with high local capabilities and technical competencies such as Brazil and Norway. Theo suggested that an effective approach for nascent producers such as Ghana would be for the laws to be applied in phases based on the level of identified production input. To do that, he supported the development of a local content strategy roadmap and action plan with a key focus on strategic capacity development programmes and technology transfer.
The Africa Oil Governance Summit was instituted in 2015 to be an annual gathering of Africans and stakeholders in Africa's oil industry. It aims to continuously engage on oil and gas resource governance issues in a bid to transition oil producing countries to an accelerated development path. The Summit attracted over 300 participants from various stakeholder groups across the continent.