In an interview given to Al Arabiya on 15 December 2017, Dr Carole Nakhle, CEO of Crystol Energy, comments on the future of electric vehicles (EVs), worldwide.
Global sales of EVs increased by 63 percent from the third quarter of 2016 to the third quarter of 2017, with China leading the way.
Dr Nakhle first explains the reasons behind discrepancies between various forecasting agencies and companies regarding the growth of EVs. The main culprits include differences in assumptions about technological advancement particularly in battery storage capabilities; oil price and government policies, which in turn shape consumers' preferences.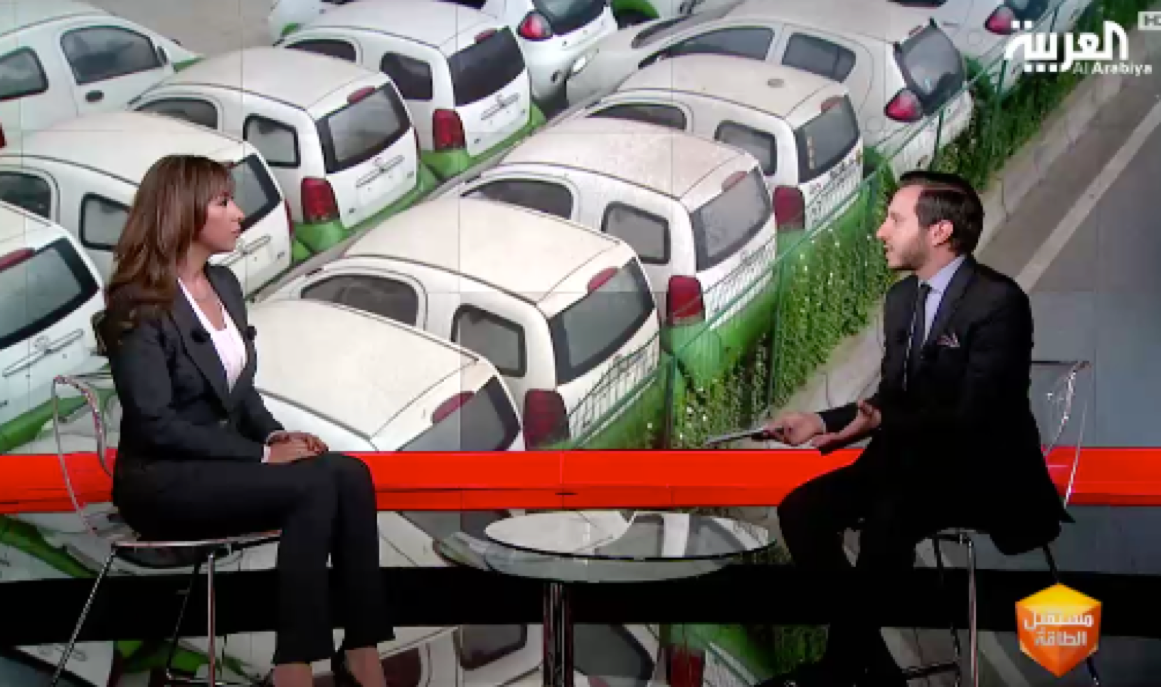 Dr Nakhle clarifies that despite the substantial growth in demand for EVs over the last three to four years, the absolute numbers are still low compared to the use of conventional cars as they start from a very low base. For example, in 2016 some 94 million of conventional cars were registered, compared to just 700,000 EVs.
Further, she comments on the environmental impact of an expansion in EVs use. The main attractiveness of EVs is the fact that they produce "zero emissions" when driven. However, it is important to consider the emissions and environmental impact related to the full cycle of an EV, including the manufacturing and disposal of batteries.
Dr Nakhle also adds the financial dimension, which tends to be overlooked particularly the fact that the expansion of EVs, to date, relies heavily on government support. In contrast, conventional cars generate substantial revenues to the public purse. As long as government subsidies for EVs continue, their expansion will be limited. Additionally, one has to consider whether the efficiency improvement in conventional cars can have a far greater impact on oil consumption and thereby on carbon emissions than EVs.
Watch the full interview (in Arabic)
Also read: The long road ahead for electric vehicles