Ili Afifuddin
Dr Carole Nakhle, Director of Crystol Energy, shares her insights on the major developments that shaped the global energy scene in 2016 and their possible spillover on 2017 in an interview given on Al Arabiya's flagship programme 'The Future of Energy' presented by Mr Naser Al Tibi. Dr Nakhle described the OPEC – non-OPEC deal as historical especially that OPEC succeeded in assembling the biggest alliance of non-OPEC producers and added that the first few months of 2017 will indicate whether the strategy is succeeding or not.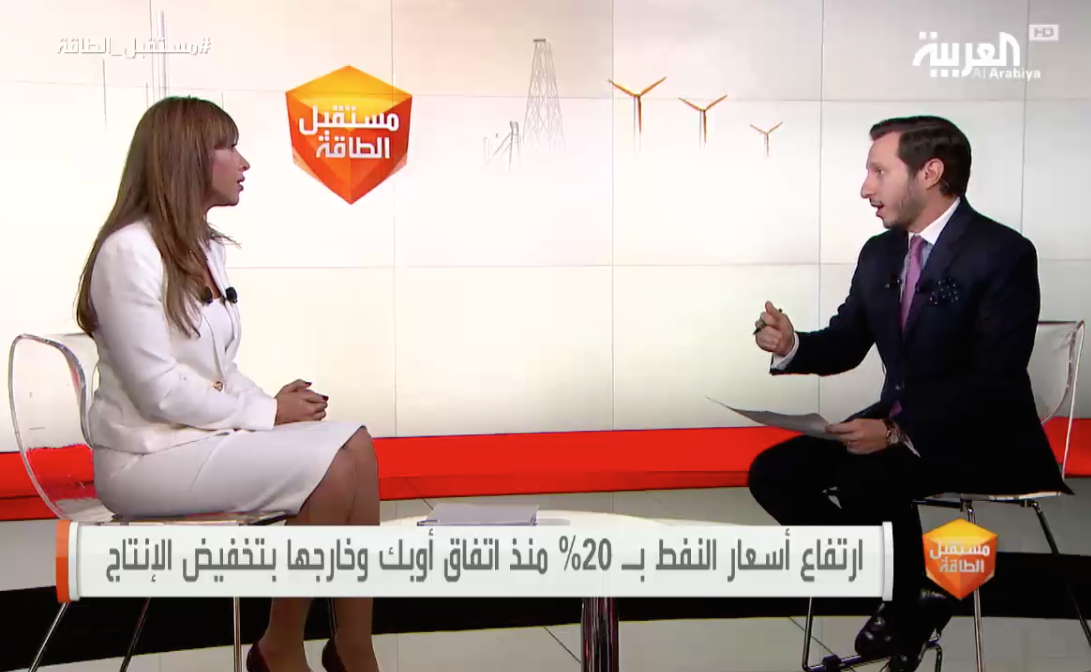 The discussion proceeded to the lifting of sanctions on Iran, with Dr Nakhle ordering accutane online reviews highlighting the potential size of the Iranian oil and gas sector but she emphasised the difference between a memorandum of understanding (MoU) and the Iranian Petroleum Contract IPC.
The election of Donald Trump can impact the domestic US market by lightening the regulatory burden on business, though the effect will not be immediate. The new president can affect the global oil market more promptly in his policy towards Iran.
On the climate change deal, Dr Nakhle debated the long term impact of such an agreement taking into consideration that more than 86 percent of world primary energy consumption currently comes from fossil fuels.
The interview (in Arabic) can be viewed here.