In an interview given to Al Arabiya during the IP Week 2018, Dr Carole Nakhle, CEO of Crystol Energy, comments on whether the US crude oil could steal market share from the Gulf Cooperation Council (GCC) in the Asian market.
The US currently exports oil to more than 30 countries around the world – a number which increased rapidly after the country lifted a 40-year ban on exporting oil in December 2015. However, Dr Nakhle casts doubts on whether the US would be able to steal market share from the GCC countries for several reasons.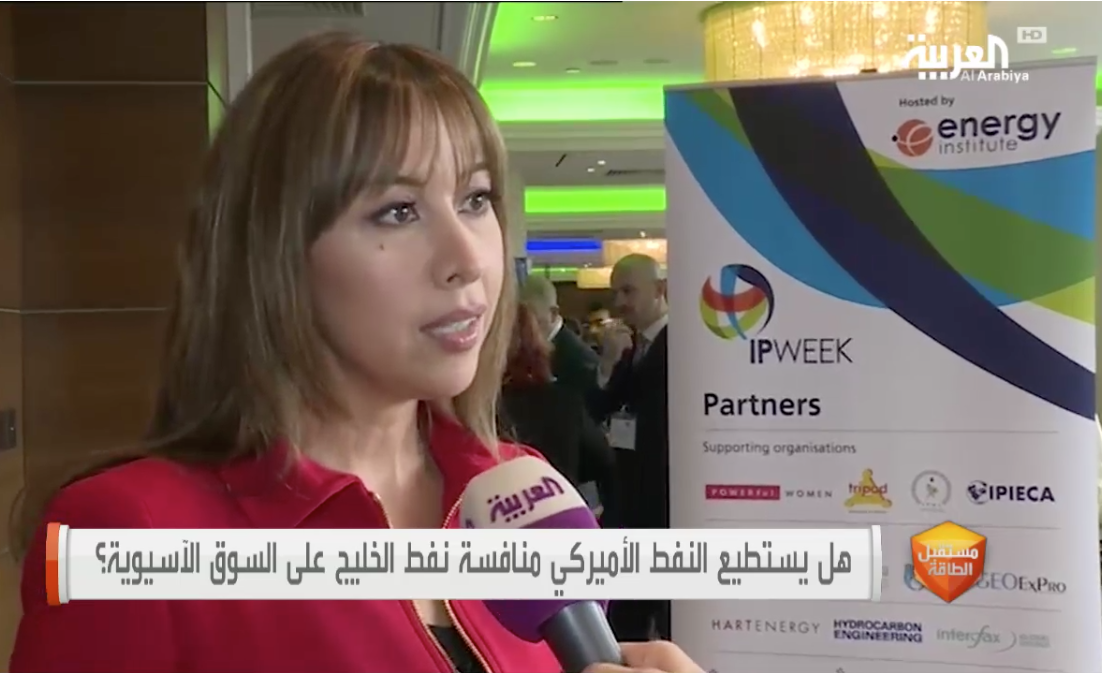 First, she clarifies that regional market shares are rather meaningless in the case of a global market like oil. Also, Asia will be the main growth centre for oil demand in the world; it will therefore need both GCC and US oil. Further, if the US is to steal market share from other suppliers to Asia, it will be those who are selling similar oil, i.e. light sweet, as has already happened with Libya and West Africa elsewhere; the oil from the GCC is typically medium and heavy.
Dr Nakhle also commented on the disparities in demand growth for this year between major forecasting agencies, referring to the relatively conservative figures the IEA gave primarily because of their concerns about the impact of rising oil prices on demand growth. Divergences in supply forecasts are due to several uncertainties in countries like Venezuela, Iraq, Libya and Nigeria in addition to shale response to prices.
In the same interview, the UAE Minister of Energy, HE Suhail Al Mazroui, states that he is confident that the draft framework for long term alliance between the OPEC+ members will be endorsed. He also mentions that the outlook for the US crude oil production was overestimated in 2017, and that OPEC expects it to increase y-o-y by 1-1.2 million barrels per day in 2018. HE concludes that although shale production must not be overvalued, it still needs to be watched closely.
Watch the full interview (in Arabic)