In an interview given to Scott Carpenter from Forbes, Dr Carole Nakhle, CEO of Crystol Energy, comments on the impact of lower-for-longer oil prices on oil-dependent countries, forcing many to loosen fiscal terms to keep attracting international investors.
Dr Nakhle has a word for the ebb and flow of the fiscal conditions that oil-rich countries impose on oil companies: the "pendulum effect." When oil prices rise, host countries ratchet up taxes and other terms to squeeze a larger share of profits out of companies. When prices fall back down, countries lower taxes back down again. They can't afford the risk of scaring away the companies, whose expertise is crucial in getting the black stuff out of the ground.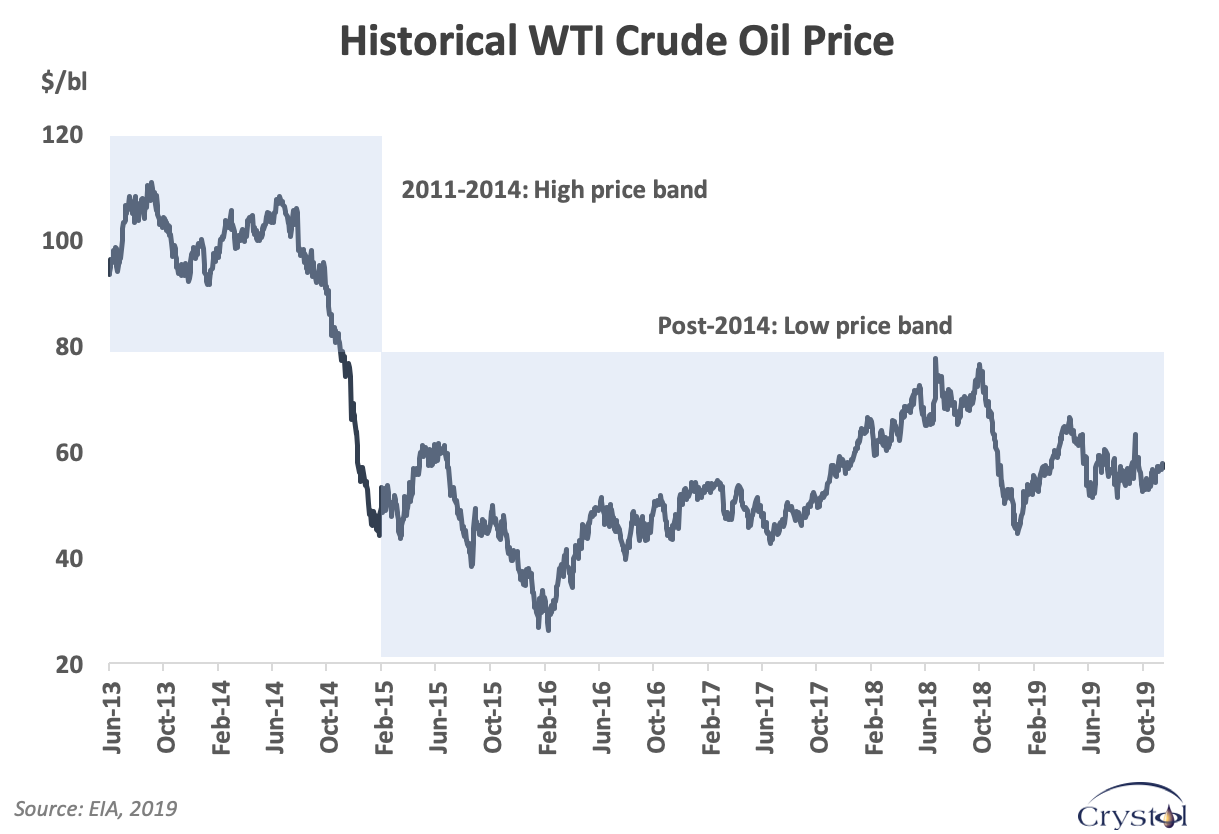 In today's climate, pro-investment policy reforms are more evident as countries compete harder for global capital, says Dr Nakhle.
Related Analysis
"Assessing Tunisia's Upstream Petroleum Fiscal Regime", Dr Carole Nakhle, Oct 2019
"Global competition for upstream oil and gas investment", Dr Carole Nakhle, Jun 2018
Related Comments
"Driving Investment in the Oil&Gas Industry: The importance of the fiscal regime", Dr Carole Nakhle, Apr 2018
"The complex relationship between oil price and investment, and the impact on future supplies", Dr Carole nakhle, Apr 2016