OPEC's Production Dilemma
In an interview given to Gaurav Sharma from Forbes, Dr Carole Nakhle, CEO of Crystol Energy, comments on OPEC's production dilemma. According to Dr Nakhle, the tricky market situation is of OPEC's own making; with oil prices appearing persistently low back in 2016 – OPEC went on interfere with market forces towards the end of that year in what was then described as a temporary move. But they have been rolling the cuts ever since bereft of an exit strategy.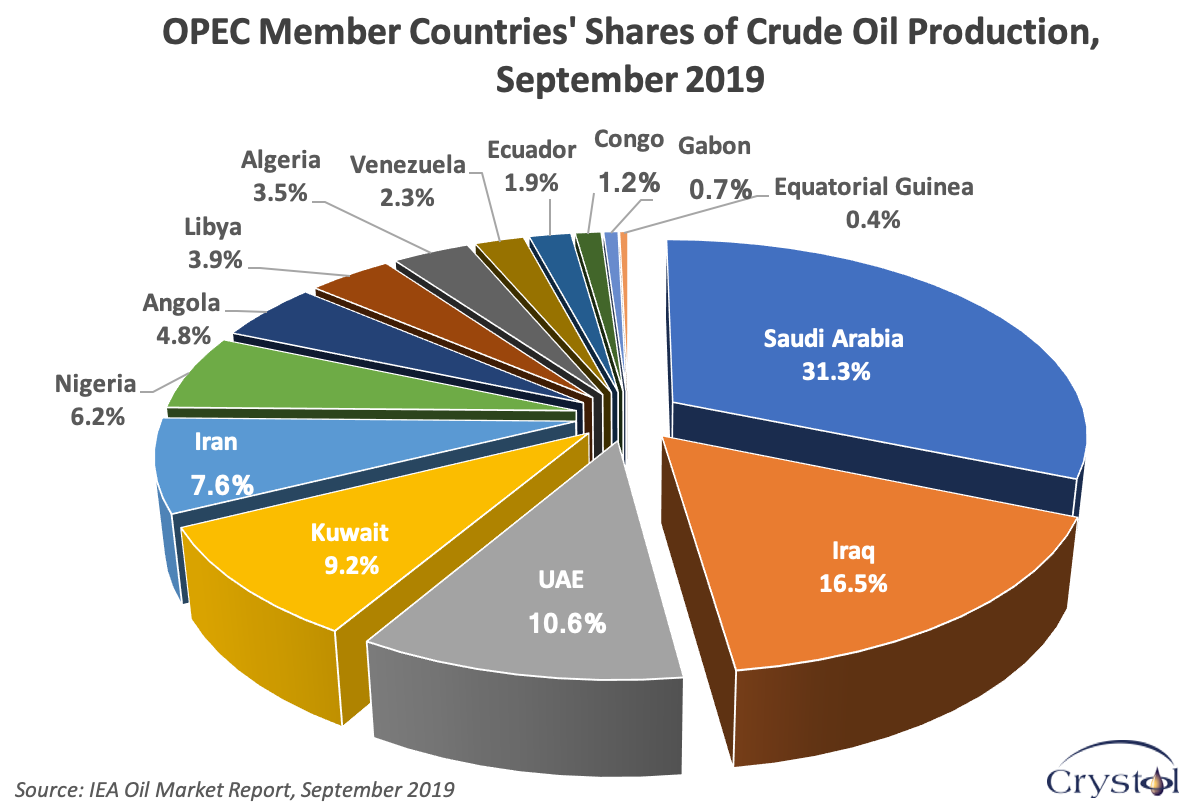 Returns for OPEC from such a policy have been questionable with a loss of market share, while non-OPEC market rivals, not just U.S. producers, have gratefully accepted relatively higher prices. That's the reality OPEC is having to live with. The situation is unlikely to change unless there is a major supply disruption and/or collapse in non-OPEC output. Such a scenario while not implausible appears remote, and even the temporary Saudi outage in the wake of drone attacks on its facilities did not spark a sustained rally.
Related Analysis
"A New Oil Era: How US Tight Oil Mutes Middle East Tensions", Dr Carole Nakhle, Aug 2019
"The disruptive power of American tight oil", Dr Carole Nakhle, Jul 2019