Crystol Energy, in collaboration with the International Tax and Investment Centre (ITIC), organised a webinar on the economic and fiscal challenges facing the energy industry in the light of the coronavirus pandemic, including the state of the energy market, possible government responses, and the relevant fiscal policy work undertaken by the United Nations.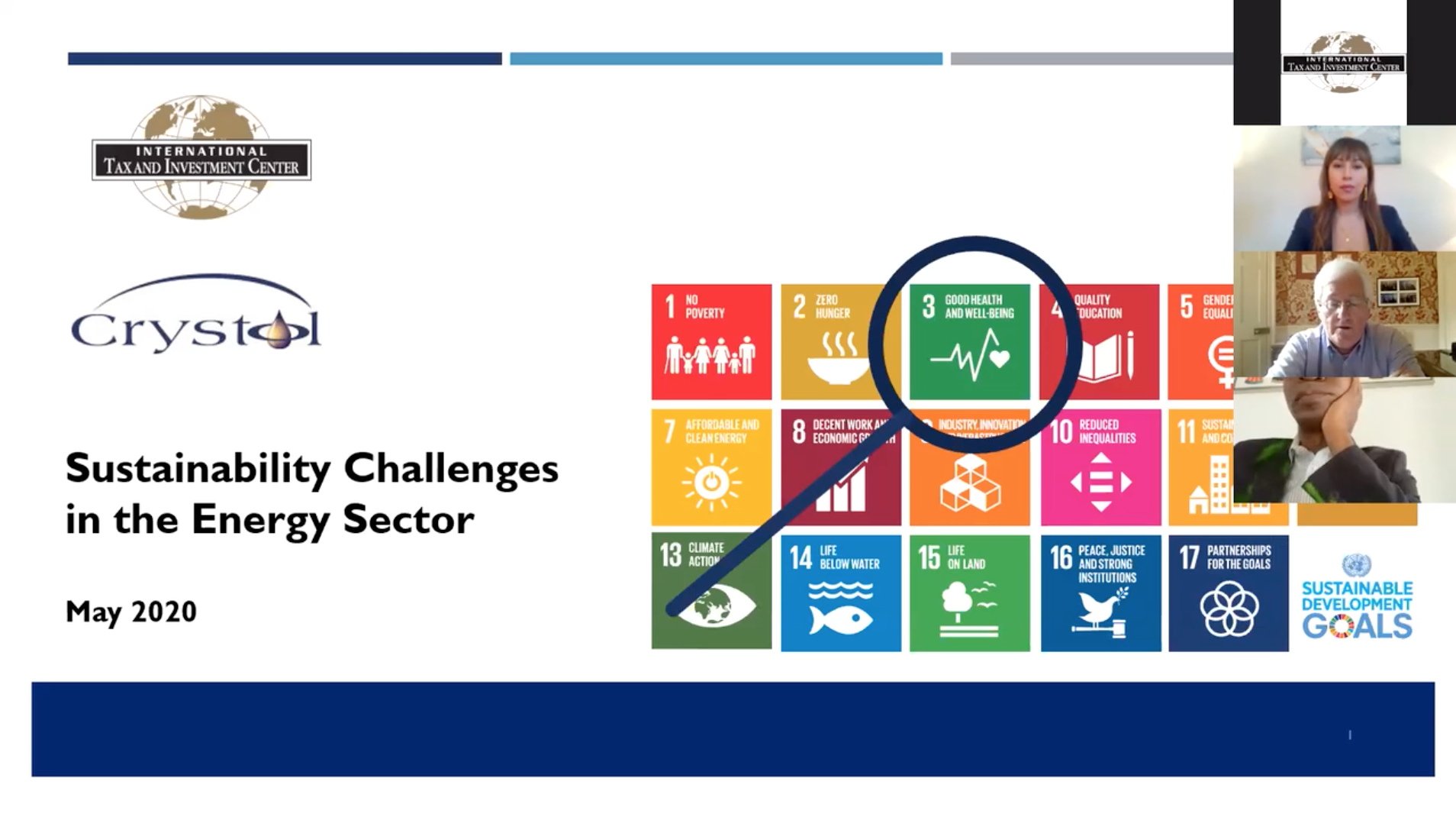 Dr Carole Nakhle, CEO of Crystol Energy, participated in the discussion, along Eric Mensah, Co-Coordinator, UN Subcommittee on Extractive Industries Taxation, and Jim Robertson, member of the Advisory Board of Crystol Energy, and Senior Fellow at ITIC.
To watch the discussion and download presentation slides, click here.
Related Analysis
"The oil market crunch", Dr Carole Nakhle, May 2020
Related Comments
"IMF MENA Regional Economic Outlook – Panel Discussion on the Impact of Covid-19, Oil Price Shocks and the Way Forward", Dr Carole Nakhle, April 2020
"Webinar: Host Governments and Oil Companies in Today's Market Conditions and Trends", Dr Carole Nakhle, April 2020