UAE's plans on expanding its crude oil production capacity
In an interview given to Herman Wang and Miriam Malek from S&P Global Platts, Dr Carole Nakhle, CEO of Crystol Energy, talks about the plans of the UAE to expand its crude oil production capacity to 4 Mbl/d by 2020, whilst OPEC announces new output cuts for 2019.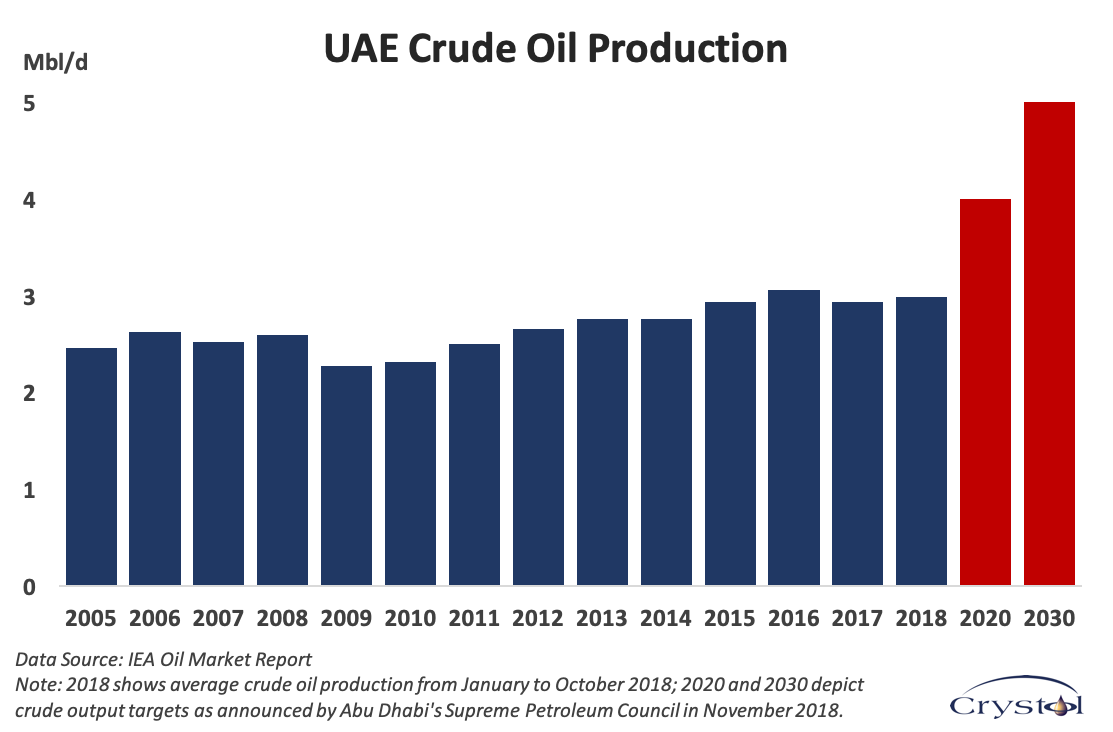 According to Dr Nakhle, the OPEC cut should not derail the country's expansion plans in the long term. However, should the cuts extend over a longer period and become more sizeable, they can constrain the company's finances, which in turn can negatively affect its investment plans, everything else being the same.