Dr Carole Nakhle, CEO of Crystol Energy, discusses how the relationship between host governments and oil companies evolves over time and highlights the main factors that shape that evolution. She focuses primarily on oil prices, investment trends and production life cycle of a province, using examples from all around the world.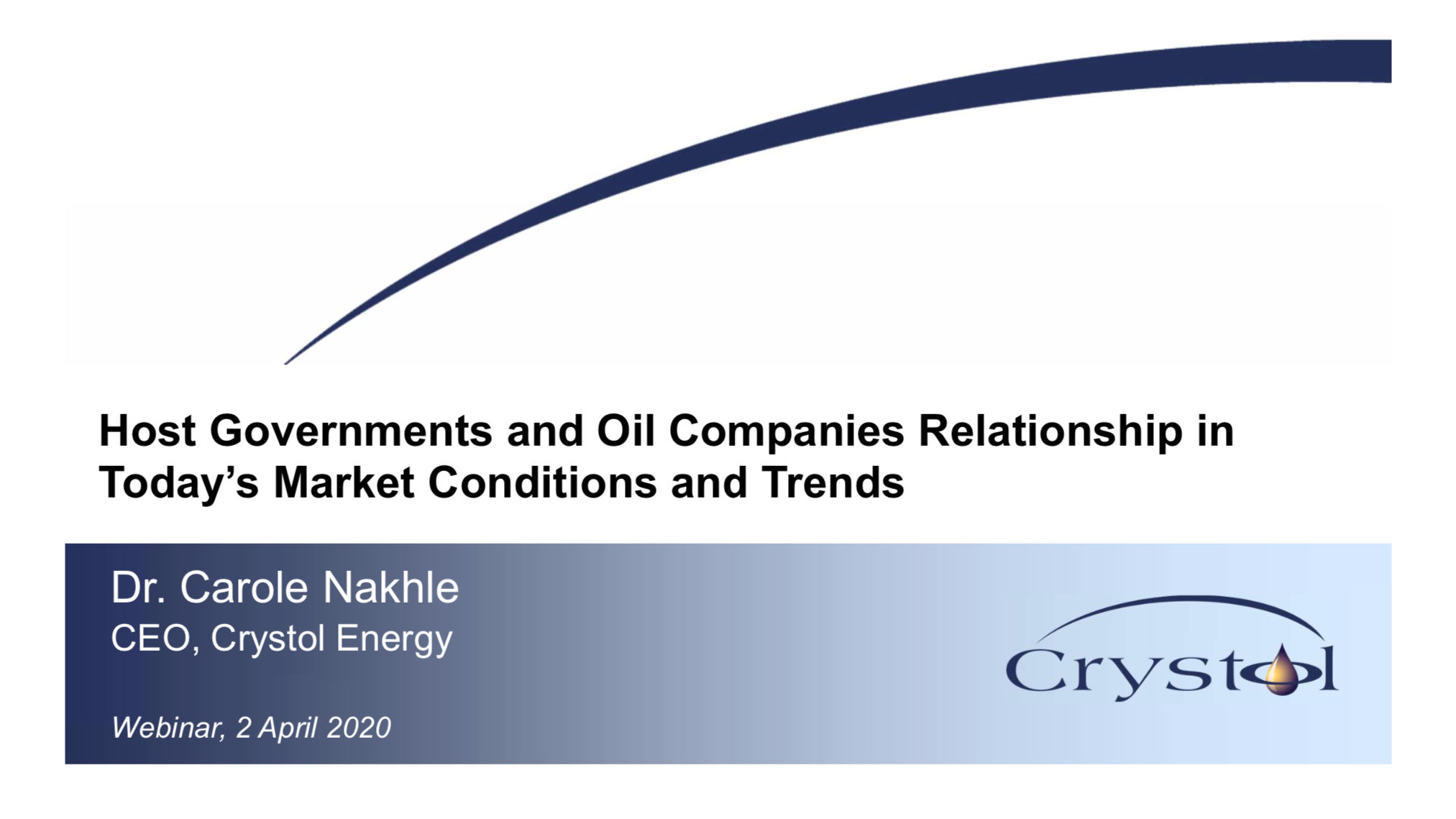 Dr Nakhle also assesses the effectiveness of stabilisation provisions that investors typically pursue to protect themselves from change of heart among host governments.
Under existing market conditions and trends, she expects the same old dynamics to continue but warns of new forces at work.
To download the presentation, click here.
To watch the webinar, click here.
Related Analysis
"Fiscal Stabilisation in Oil and Gas Contracts: Evidence and Implications", Dr Carole Nakhle, Mar 2016
"The Changing Relationship Between OPEC Countries and International Oil Companies: The Dynamics of Bargaining Power in an Evolving Market", Dr Carole Nakhle, Feb 2020