Dr Carole Nakhle
In a world that is increasingly planning for the post-hydrocarbon age, the United Arab Emirates is heading in the opposite direction as it prepares for a battle of the fittest. If the highly competitive oil market starts to shrink, the low-cost producers will likely be the last to leave. The Emirates' investment spree in the sector indicates it is not going anywhere anytime soon. Blessed with huge, low-cost oil reserves, the UAE is clearly at an advantage. However, size alone will not be enough.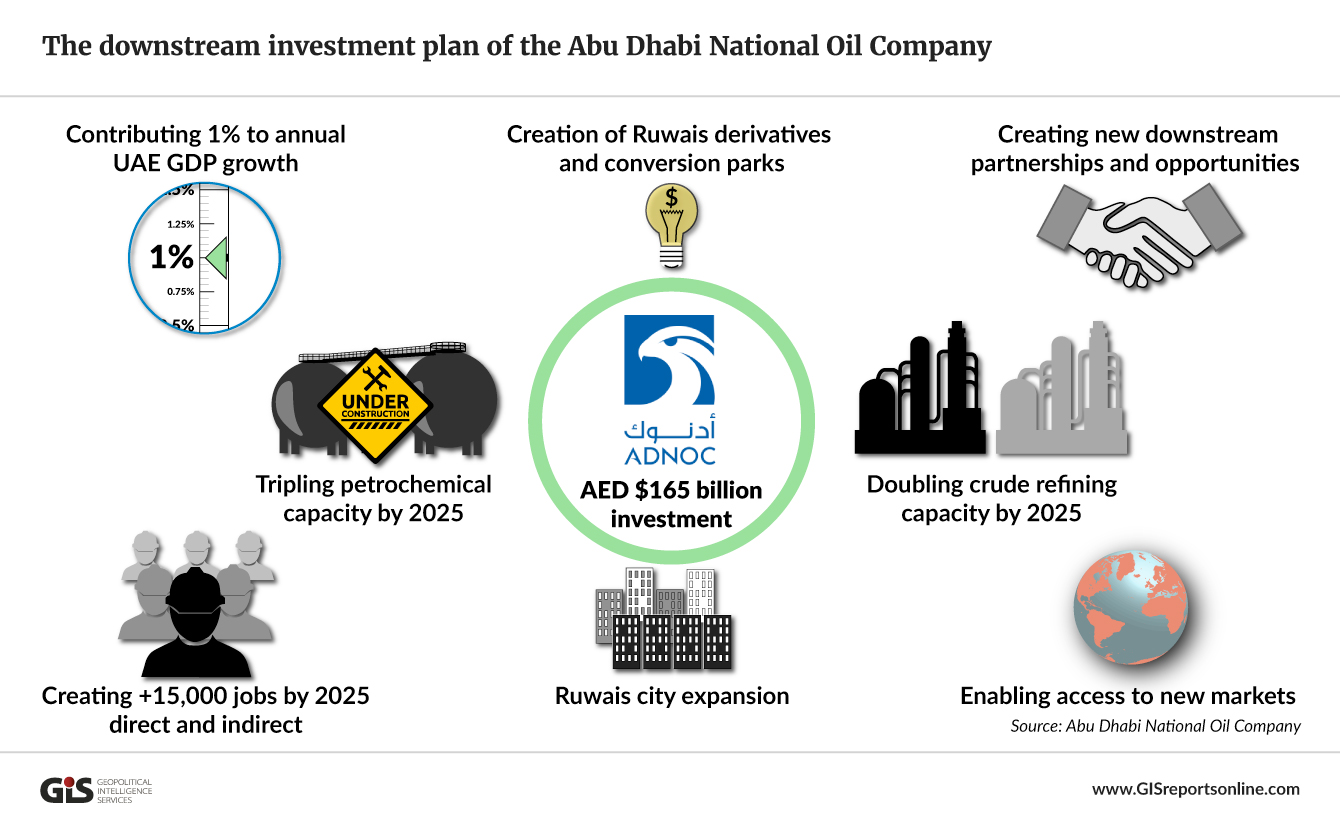 The plan entails a significant increase in oil production capacity – a target of 4 million barrels per day (mb/d) by 2020 and 5 mb/d by 2030. The strategy also includes a large expansion of its petrochemical and refining business with the aim of creating the world's largest facility by 2025.
The UAE's oil production expansion will not only reinforce and potentially increase the Emirates' share of output in global oil markets but also within OPEC, at the expense of other lagging producers. In 2018, the UAE's crude oil production exceeded Iran's for the first time in three decades.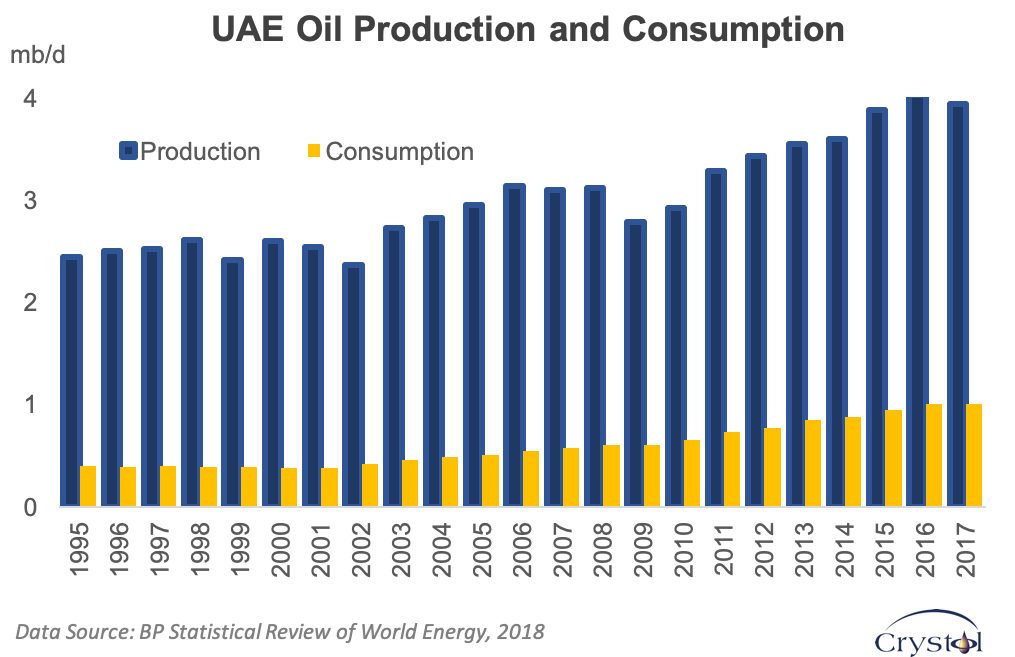 The UAE's bold expansion plans are not without risks. The country's Achilles' heel is the fact that its economy remains dependent on hydrocarbon revenues, which make up nearly 70 percent of total revenues despite efforts to diversify the economy. While officials have been vocal about the growth of non-oil GDP, the latter still remains at the mercy of oil, moving in tandem with prices.
Related Comments
"UAE's plans to reduce its exposure to the Strait of Hormuz and the strategic role of Fujairah", Dr Carole Nakhle, Oct 2019
Related Analysis
"The UAE's Energy Dilemma", Dr Carole Nakhle, Nov 2017