To promote inclusiveness and enhance the gender perspective in Ghana's energy sector policy and practice, Ghana Oil and Gas for Inclusive Growth (GOGIG) team developed a gender focused project proposal in August 2017, which was approved by DFID for implementation. The project has four main components mainly: 1) Supporting the Ministry of Energy to develop and implement a gender mainstreaming policy; 2) Commissioning of gender focused research and analyses; 3) Developing targeted advocacy; and 4) Building a local platform of women energy professionals.
In this respect, Dr Carole Nakhle, CEO of Crystol Energy and Founder and Director of Access for Women in Energy (AccessWIE) was invited to share the international perspective and experience related to setting up women in energy initiative and assist the GOGIC team in kick starting their gender programme. Dr Nakhle gave two presentations during her visit to Accra in December 2017.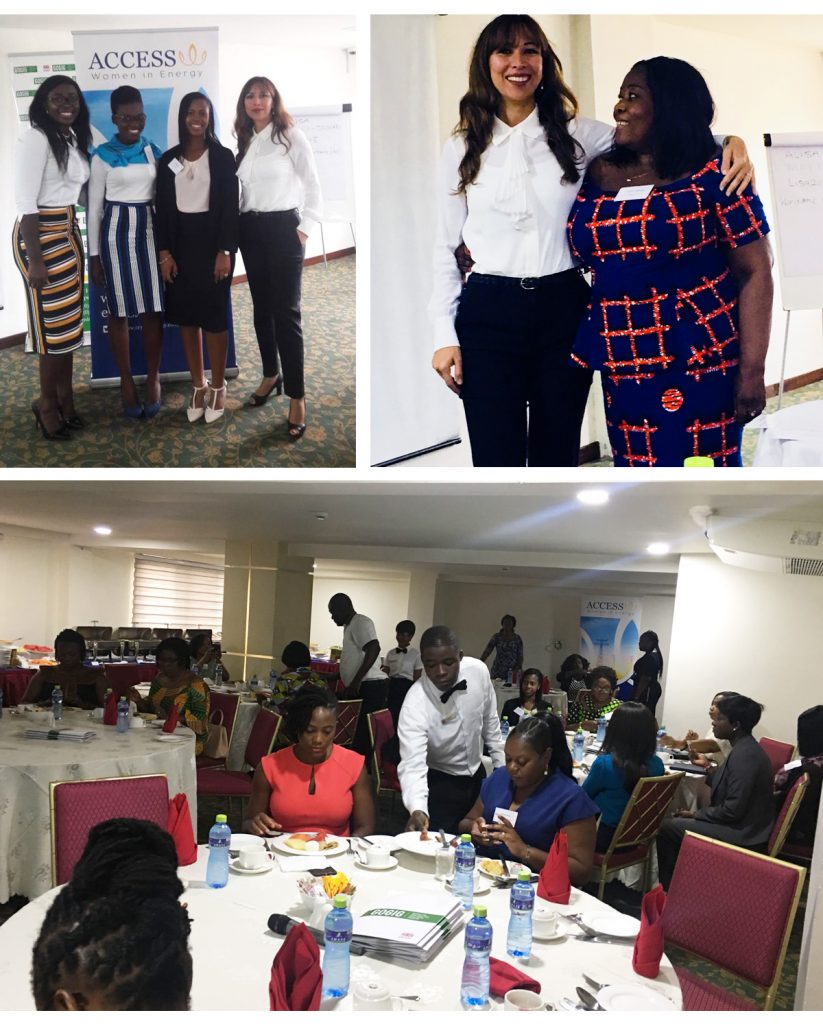 Dr Carole Nakhle with participants at the women in energy brainstorming session in Accra
This was followed by brainstorming sessions, which culminated with the launch of Women in Energy Ghana in February 2020. Watch below the video with the supporting message of Dr Carole Nakhle and which was displayed at the launch.