Peter van Leeuwen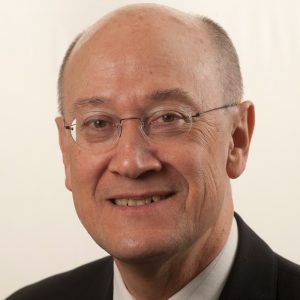 Peter van Leeuwen served as a Dutch diplomat in several countries. He was Ambassador in Baghdad (2009-2011) and acting Consul General in Erbil (July/August 2014, when ISIS attacked Kurdistan) and experienced the "Arab Spring" and its sequel. As Special Representative for Energy Security of the Ministry of Foreign Affairs (2006-2009) he dealt with bilateral and multilateral energy matters.
He was Ambassador to Kazakhstan (2002-2006 in Almaty and 2011-2013 in Astana), also covering Kyrgyzstan and Tajikistan; Ambassador to Côte d'Ivoire (1998-2002) also covering Liberia, Guinea, Cameroun, Equatorial Guinea, Gabon and Sierra Leone; and Consul-General in Frankfurt am Main (1994-1998). He was the Economic/Commercial Counsellor at the Embassy in Beijing (1990-1994), after he started his diplomatic career as Deputy Head of Mission in the Philippines after the Marcos era (1986-1990).
An Industrial/Intellectual Property lawyer by training, he worked as company lawyer with a Dutch steel company and consultant in Indonesia. He was also legal advisor to the Ministry of Justice & Police in Surinam (1976-1979), before joining the Ministry of Foreign Affairs of the Netherlands.
At present, Mr van Leeuwen is actively involved in supporting Dutch and international industry abroad, especially in oil and gas. He holds several Board positions.
His experience covers a wide spectrum – from energy, economy and commerce, to politics, CSR and human rights. Mr van Leeuwen believes that economic development and fair distribution will eventually lead to more balance in the world order.