Access for Women in Energy (AccessWIE), in collaboration with Nexant and Women in Leadership in Latin Amereca (WILL), organised a breakfast briefing event on the Change in the Energy Industry and its Supply Chain. The event took place in the City Conference Model Room in London on 19 November 2019.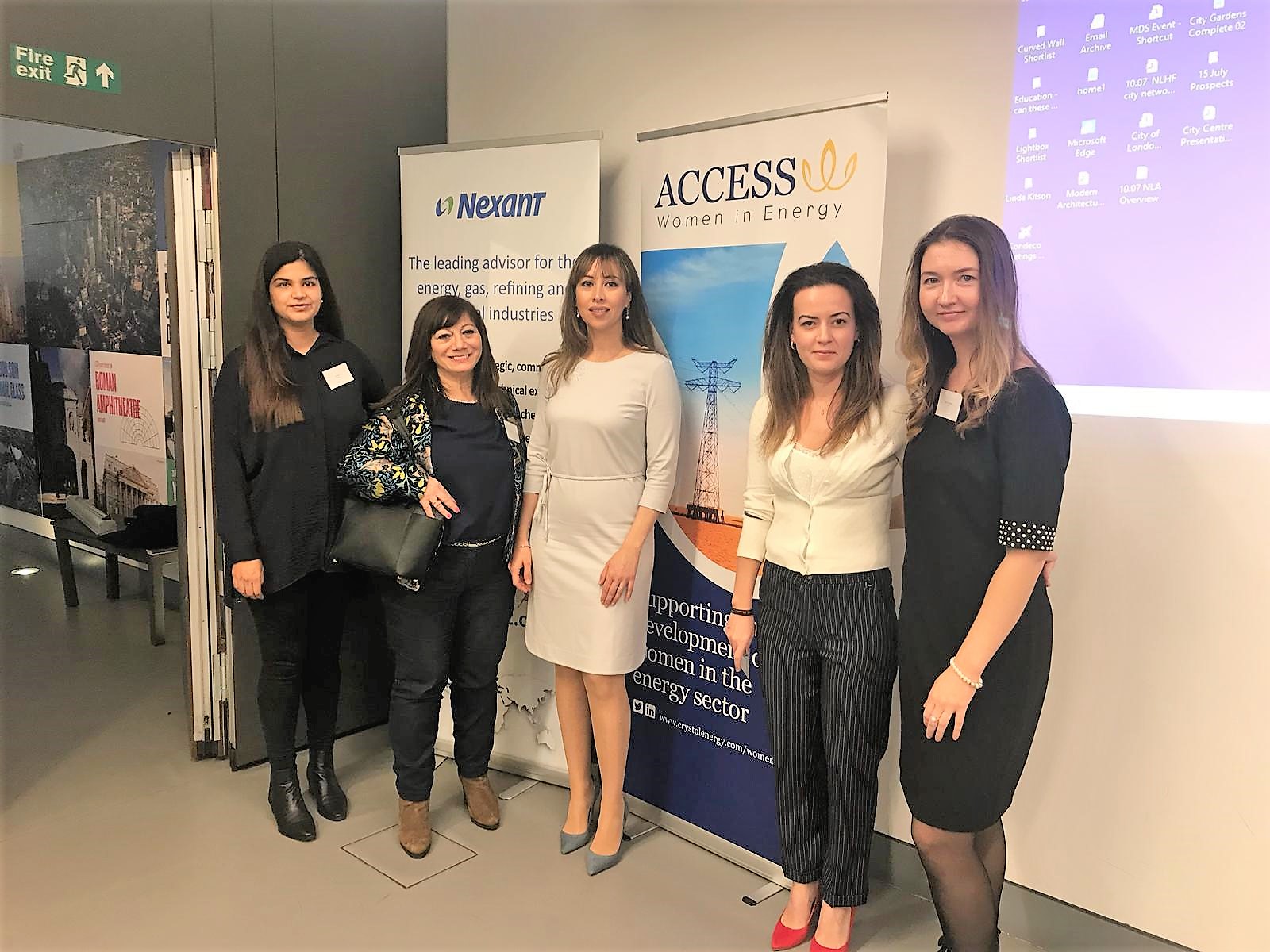 The discussion started with welcoming remarks from Ms. Anna Ibbotson, Vice President, Energy & Chemicals Advisory, Nexant, and followed by insightful presentations from the following speakers:
Lord Howell, Co-Chairman of AccessWIE and Former Secretary of State for Energy in the UK, discussed key opportunities and challenges, arising in the era of energy transition, and the role of technology and governments in moving the industry transformation forward.
Dr Carole Nakhle, CEO of Crystol Energy and President of AccessWIE, took the audience through fundamental challenges in oil markets, implications on oil prices and a new strategic direction of traditional major oil producers.
Ieda Gomes, Co-Chairwoman of AccessWIE and Director of WILL, examined natural gas supply and demand trends. Mrs Gomes highlighted the role of LNG in addressing power shortages in emerging markets and options and hurdles for gas and renewable energy.
Silvia Pavoni, Economics Editor at the Banker and Director of WILL, talked about Environmental, Social and Governance (ESG) factors reshaping finance, climate change-related risks and financial disclosures, as well as policy actions and regulation.