Access for Women in Energy (AccessWIE) participated at the 2017 ADIPEC Women in Energy Conference that took place on Thursday 16 November 2017 in Abu Dhabi, UAE.
Dr Carole Nakhle, CEO of Crystol Energy and President of AccessWIE, spoke on how a sustainable energy outlook can be created. Oil and gas companies are starting to map out the future of energy by investing in alternate resources that are not just environmentally friendly but also financially economic. The discussion addressed:
How can alternate forms of energy contribute to the growing demand of oil and gas?
How can collaboration between the oil & gas sector and renewables help combat climate change?
What are some of the most important collaborative projects to watch out for and why are these important for the sustainability of the industry?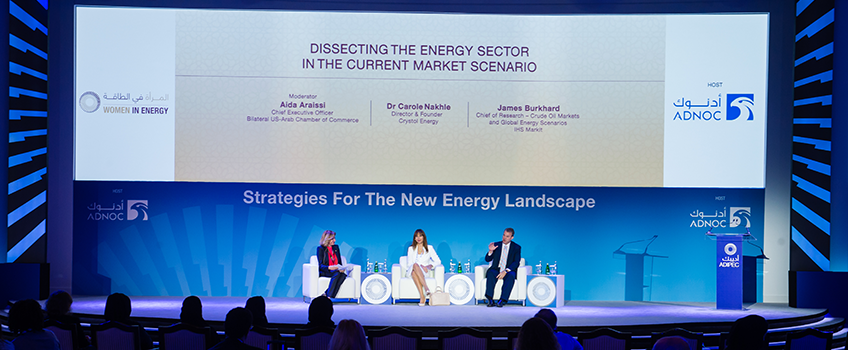 Other speakers included:
Paul Sullivan, CEO, Steelhead LNG
Shelley Wheeler, Gas to Liquids Business Development Manager, Shell
Dr Prachi Singh, Senior Research and Development Engineer, ADNOC Gas Processing
Dr Rabia Ferroukhi, Head of Policy Unit & Deputy Director, Knowledge, Policy and Finance, IRENA
Aysha Alaydaroos, Manager, Business Support, Masdar Clean Energy
Related Comments