Will US oil & gas exports steal Gulf producers' market share in Asia?
US crude oil production exceeded 10 million barrels a day (mb/d) in November 2017 in line with the previous historic record of November 1970. In the current price environment, with WTI crude oil price trading higher than $60 per barrel, US shale production is expected to grow by more than 1 mb/d in 2018 as it becomes economically viable across all major shale basins. That could end up putting the US in roughly the same league as other major Gulf oil exporters, and thus threatening the dominance of Middle East producers in the Asian market.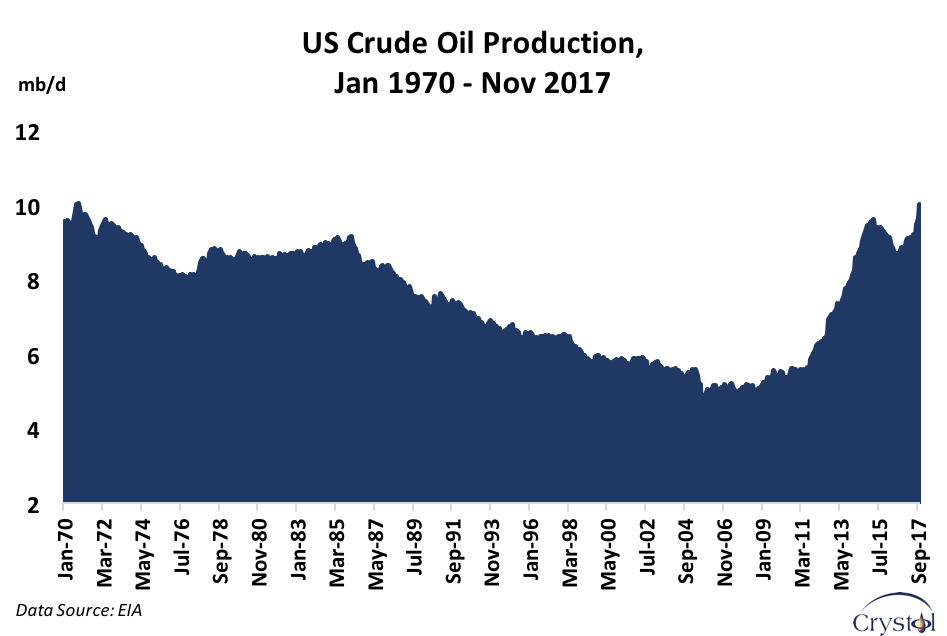 Dr Carole Nakhle, CEO of Crystol Energy, will be debating on whether US shale producers will be stealing market share from Gulf producers at the IP Week 2018 taking place on 22 February 2018 in London. The debate will be part of the Middle East Summit, organised by the Gulf Intelligence. Other speakers include:
Amrita Sen, Chief Oil Analyst, Energy Aspects
David Sheppard, Energy Markets Editor, Financial Times
Gaurav Sharma, Business Editor (International Business Times) & Oil Market Analyst
Sean Evers, Managing Partner, Gulf Intelligence (Moderator)
For further information and the full agenda, click here.