Dr Carole Nakhle, CEO of Crystol Energy, made the opening remarks at the Basra Oil, Gas & Infrastructure Conference 2017 organised by CWC on 30–31 October 2017 in Lebanon.
Other distinguished keynote speakers included:
Welcome Address from HE Cesar Abi Khalil, Minister of Energy & Water Resources, Lebanese Republic
Welcome Address from HE Jabbar Al Luaibi, Minister of Oil, Ministry of Oil, Federal Government of Iraq
HE Asaad Abdulamir Abdulghafar Al – Idan, Governor of Basra, Federal Government of Iraq
HE Thamir Ghadhban, Former Oil Minister & Advisor to Iraq's PM, Federal Government of Iraq
The two-day strategic conference focused on building Basra energy and infrastructure; securing electricity projects for Basra; developing Iraq's transportation & logistics as the driver for the economy; and increasing collaboration between Iraq and multiple stakeholders for ultimate gas utilization.
The discussion also addressed the current investment constraints; as well as how to unlock the infrastructure contracts for the energy projects in Basra.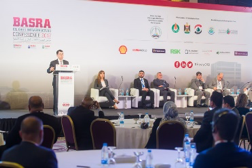 Dr Nakhle also chaired the Sector Focus Breakout Session/Roundtables, encouraging dialogue between investors and government representatives on key topics:
Impact on the procurement of PPPs
What are the local requirements? or local content?
Treatment of the bidding criteria and sub-contracting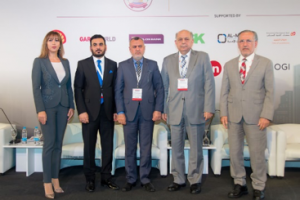 The sectors that were covered during the roundtable discussion included:
Oil and Gas
Power
Gas & Petrochemicals
Succeeding in EPC Contracts
Infrastructure & Construction
Logistics – Risk management & Insurance