Dr Carole Nakhle, Director of Access for Women in Energy (AccessWIE) and CEO of Crystol Energy, will be moderating the panel discussion of the Women in Energy, Angola Energy Series on 16 Sep 2021 at 13.00 UTC.
The event, taking place under the high patronage of the Ministry of Mineral Resources and Petroleum, Republic of Angola, will be hosted by the Service Providers of the Angolan Oil and Gas Industry and delivered by the Energy Advance Network.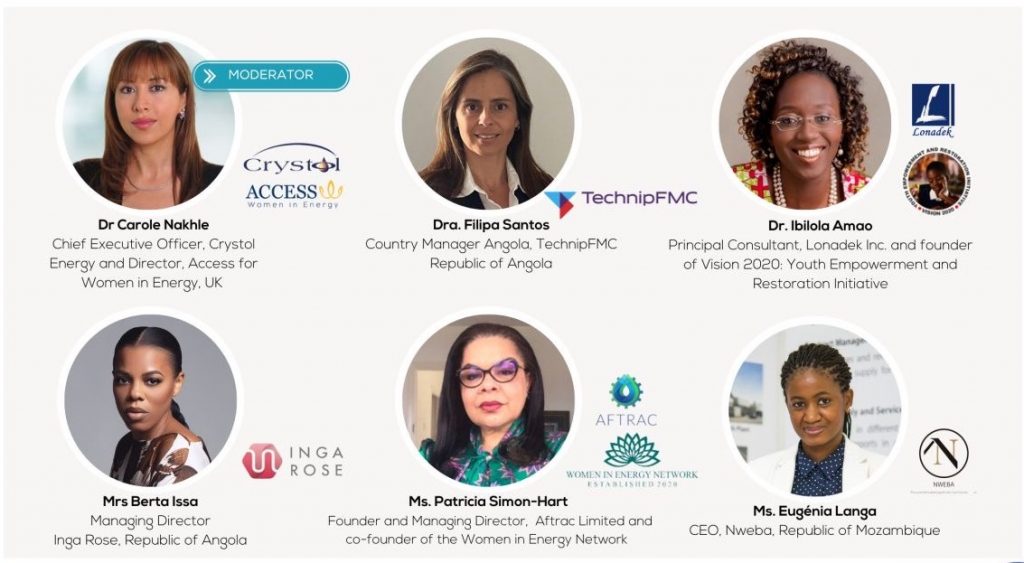 Topics to be discussed will include:
How is the private sector engaging schools and universities to empower the youth of today and not just qualified women already in industry?
Leadership development – how can oil and gas companies drive change?
Identifying, recruiting and maintaining a diverse talent pipeline
The future of oil and gas and the impact of Gen Z 
​Are we making strides to close the gender inclusive gap? Examples and success stories
Angola Energy Series Women advance provides a unique platform for some of the finest minds of the oil and gas industry in Sub Saharan Africa to convene, connect and put forward solutions towards building a diverse and inclusive oil and gas industry.
For further information and to register, visit the link.