In an interview given to BBC, Christof Rühl, member of the Advisory Board of Crystol Energy and a Senior Fellow at the Harvard Kennedy School and the Center on Global Energy Policy at Columbia University, explains the reasons US WTI front month prices went negative and discusses the global implications of this unprecedented development.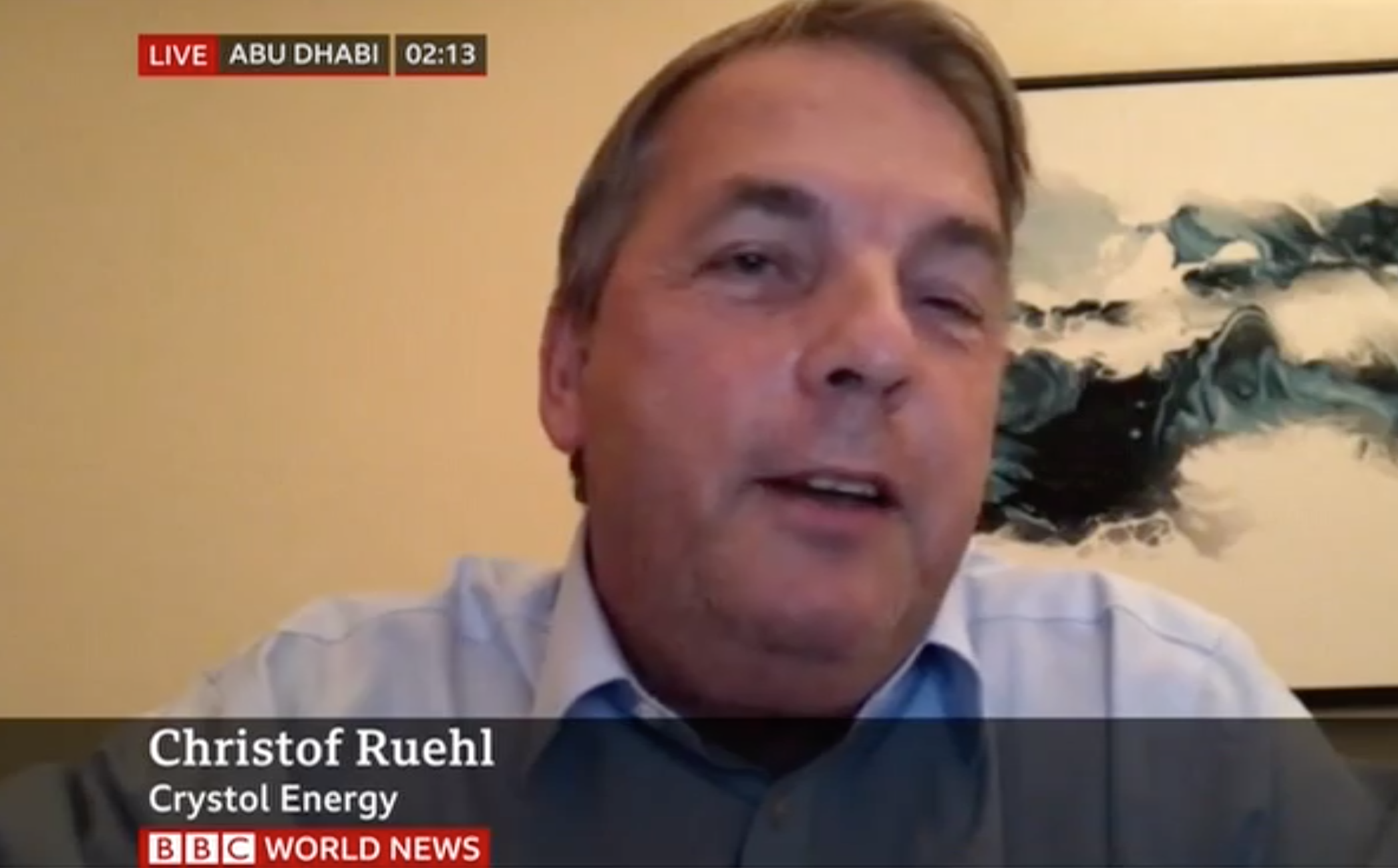 According to Christof, negative prices were related with crude for delivery in May and happened only in the US, not globally; that was the market's way telling producers to stop further production. Generally speaking, this is something which is bound to happen when tanks are full first in landlocked areas, where storage facilities are probably far away from pipelines. In the world, the three areas where this is most likely to happen is the US, Canada and Russia.
With regards to global economic implications, Christof raises two points. The first one is whether political agreements are needed in order to limit production or the market reaction is enough to pass the right signal to producers for output cuts. In the market case, it is more efficient and faster, whereas in the political case, it leaves the threat that this becomes a permanent arrangement, which in turn leads to permanent higher oil prices. The second point is that, assuming the impact of the Coronavirus pandemic puts the world on track for a new Great Depression, then the world would need low oil prices to keep the economic recovery going.
Related Analysis
"What Are the Medium-Term Implications of Saudi Arabia's Oil Price War with Russia?", Dr Carole Nakhle, Apr 2020
"A Saudi-US-Russia Oil Deal Is Not a Good Idea", Christof Rühl, Apr 2020
Related Comments
"Gulf Intelligence Energy Markets Commentary – Historic OPEC+ Deal", Dr Carole Nakhle, Apr 2020