In an interview given to Sky News Arabia, Dr Carole Nakhle, CEO of Crystol Energy and President of Access for Women in Energy (AccessWIE), comments on the challenges oil companies are facing today and the issue of talent in the industry. In the short term, the downwards pressure on prices and in the longer term climate change policies. Dr Nakhle argues that the investments that oil and gas companies are making in renewable energy remain modest compared to their core business in hydrocarbons.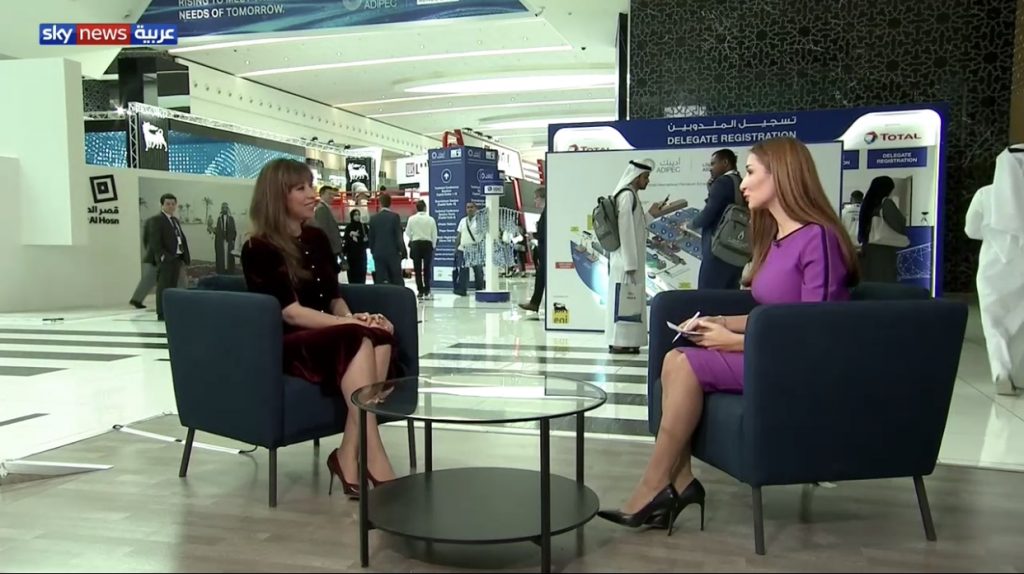 Dr Carole Nakhle discusses the challenges oil companies are facing today Sky News Arabia.
Dr Nakhle also addresses the all-important human resources challenge the industry is facing, especially in terms of attracting young talent and establishing greater inclusion and diversity – which are at the heart of AccessWIE's mission. She criticises the industry for lagging many other industries with respect to the representation of women especially at the executive level.
Based on her teaching experience in leading universities in different countries, she has observed that the number of students taking oil and gas related studies has been shrinking while those related to green energy and environment has been on the rise. Dr Nakhle stresses that the industry has to significantly improve its efforts to convince the younger generation, who perceives the hydrocarbons sector as dying, to enter the sector; the current narrative should be drastically improved.