Webinar: Impact of Fiscal Policies on Investments in the Petroleum Sector
In this Energy Dialogue hosted by the Energy Institute Nigeria in partnership with FOSTER, a change programme, funded by the UK government's Department for International Development (DFID), Dr Carole Nakhle, CEO of Crystol Energy, will be discussing the competitiveness of the current oil and gas fiscal regime and its implication for investments, government, and long-term sustainability of the industry.
Dr Nakhle will further share the main findings of her report on Nigeria's draft Petroleum Industry Fiscal Bill and the reforms the government can adopt to improve the competitiveness and attractiveness of the country's petroleum fiscal regime and regulations.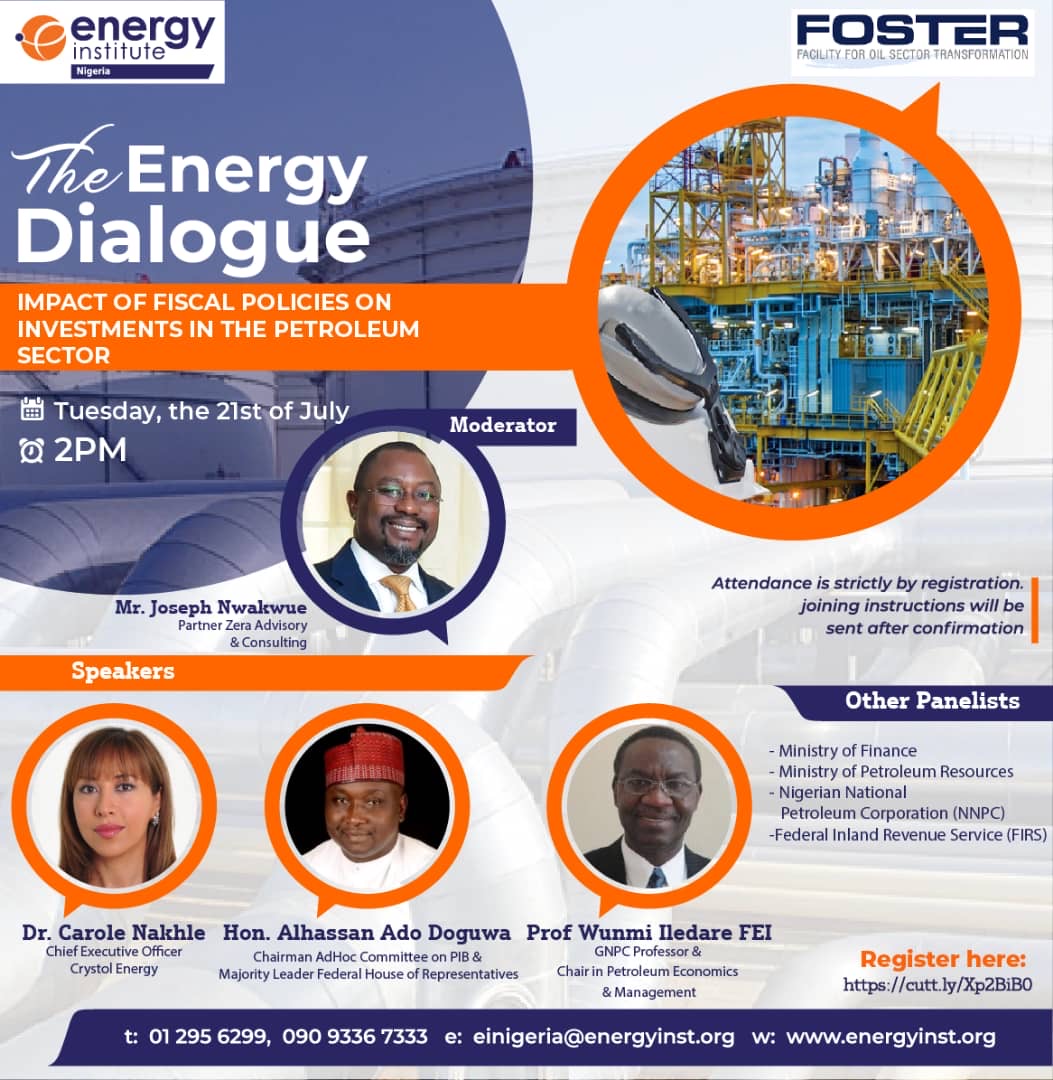 Dr Nakhle will be joined by Hon. Alhassan Ado Doguwa, Majority Leader Federal House of Representatives, and Prof. Wunmi Iledare FEI, University of Cape Coast's Oil and Gas Institute, Ghana and GNPC Chair in Oil and Gas Studies.
The event is taking place on Tuesday, 21st July 2020 at 2 pm UK time.
To register, visit the link.
Related Analysis
"Assessing Tunisia's Upstream Petroleum Fiscal Regime", Dr Carole Nakhle, Oct 2019
Related Comments
"Driving Investment in the Oil & Gas Industry", Dr Carole Nakhle, Apr 2018