Gulf Intelligence Daily Energy Markets Commentary – Economy, Financial and Oil Markets
In an interview given to Dyala Sabbagh from the Gulf Intelligence's Live Daily Energy Markets Commentary on Sunday 10, May 2020, Christof Rühl, member of the Advisory Board of Crystol Energy and a Senior Fellow at the Harvard Kennedy School and the Center on Global Energy Policy at Columbia University, commented on the latest market developments.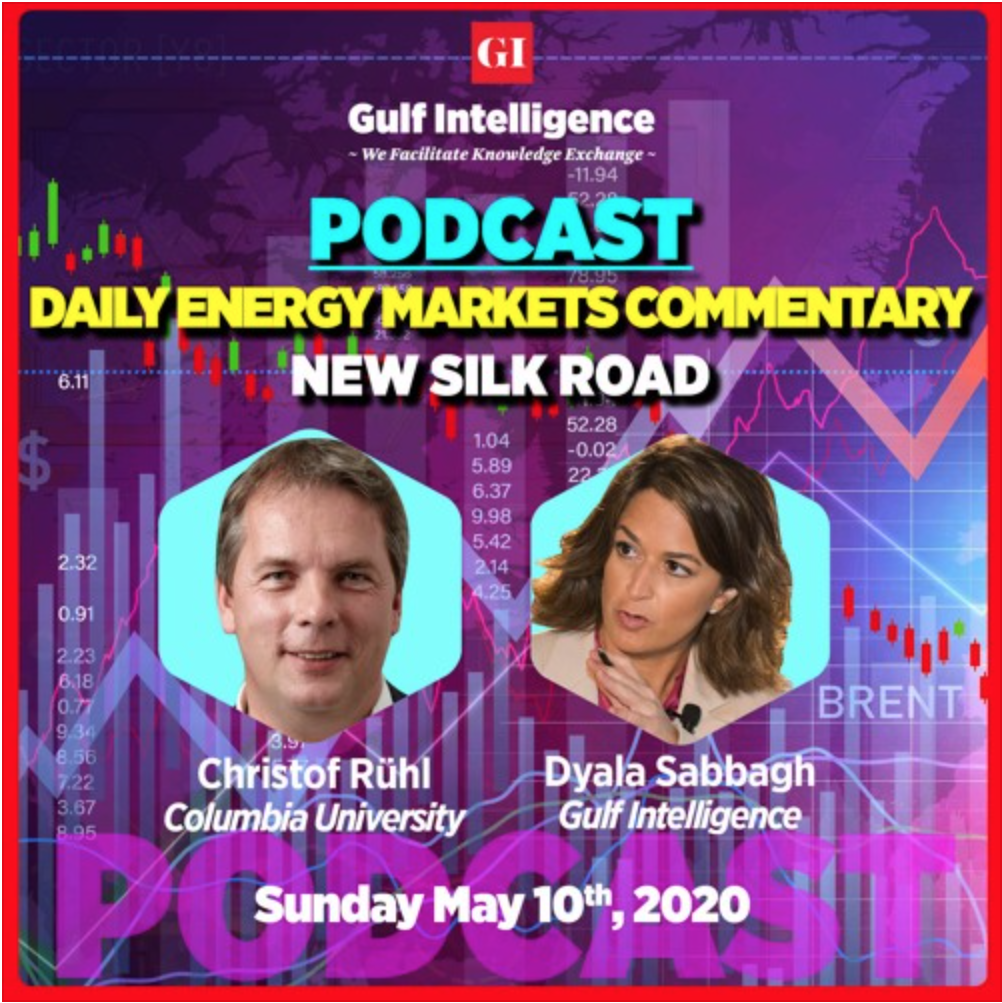 Christof discussed the global economy and financial markets, highlighting the underestimation of the economic and human damage in emerging markets, as well as global oil markets, including storage, demand, Saudi Arabia and Russia. Christof also commented on the globalisation reliance on Chinese goods.
Related Analysis
"The oil market crunch", Dr Carole Nakhle, May 2020
Related Comments
"Gulf Intelligence Daily Energy Markets Commentary – Economy and Oil Market", Christof Rühl, May 2020
"IMF MENA Regional Economic Outlook – Panel Discussion on the Impact of Covid-19, Oil Price Shocks and the Way Forward", Dr Carole Nakhle, April 2020