In this webinar organized by the Petroleum Economist Media Network, Dr. Carole Nakhle, CEO of Crystol Energy, discusses the latest dynamics in the European gas market.
Europe's policy-makers and energy industry have found themselves in a new territory as they pivot away from Russian gas. Old pipeline projects are being discarded as attention turns to the new infrastructure that needs to be in place to secure gas from elsewhere. The bloc is now competing with Asia for LNG, weighing up the right tactics to buy cargoes, looking at new sources of supply from US, Qatar and beyond and exploring opportunities close to home across North Africa and the East Med.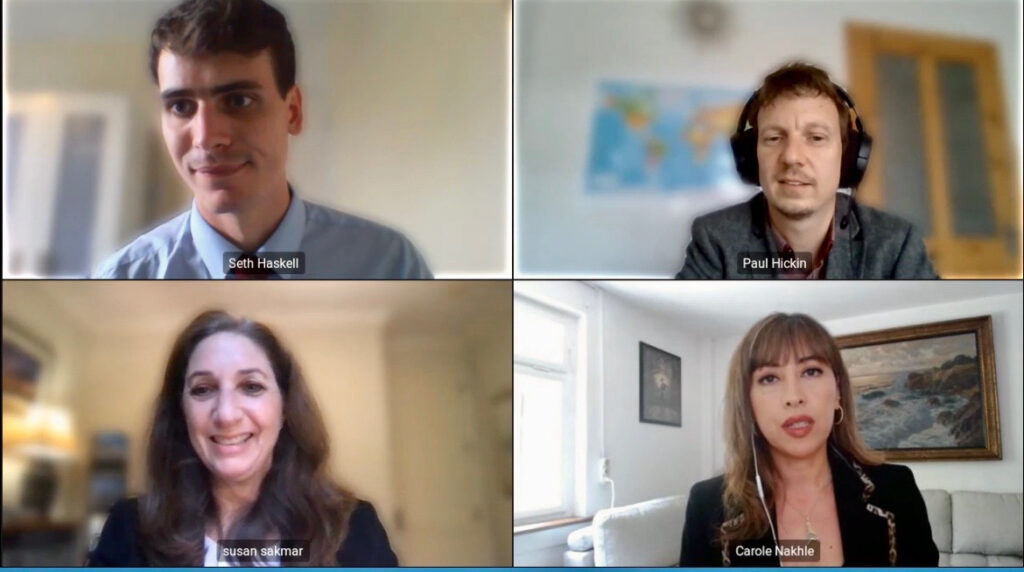 Some of the main points that Dr. Nakhle covered include:
– The energy crisis of 2022 has exposed some inconvenient realities. First, governments around the world and especially in Europe do not like high energy prices. Second, Europe was not able to replace the loss of Russian gas with renewable energy, but with gas that has come from elsewhere, particularly in the form of LNG. And finally, fossil fuels are still needed to meet the world's growing need for energy.
– The crisis has led to greater support for investment in fossil fuel exploration, production and infrastructure. 
– The energy crisis in Europe, while still not fully over yet, was not solely the result of Europe's reliance on one big supplier, which is Russia. The increasingly connected gas markets via LNG played an important role in increasing the pressure on gas prices along supply chain bottlenecks, long cold winter and low storage and then culminated with the invasion of Ukraine.
– For decades, Europe has been pursuing a strategy of diversification of gas supplies, however, the speed at which this was occuring varied. At times when gas prices were rising, Europe would seek greater diversity, whereas when gas prices fell,  the continent became more complacent. 
– Europe cannot suddenly turn its back on Russian gas. That is a process that would take several years to fully materialize and would eventually entail a certain price to pay to replace Russian gas, the low-cost supplier to the continent.
– For years, Russia has been expecting a decline in the size of the European gas market and has been increasingly turning East and to LNG but was by no means prepared to suddenly lose its most lucrative market.
– Climate security cannot be achieved without energy security. 
– Europe's gas outlook for next winter is much better than last year, however, risks still linger. 
Dr. Nakhle was joined by Susan L Sakmar, Visiting Assistant Professor at the University of Houston Law Center, and Seth Haskel, Research Analyst at the Global Energy Infrastructure. Paul Hickin, Editor in Chief at the Petroleum Economist Media Network, moderated the discussion.