In this interview to Anthony DiPaola from Bloomberg, Dr Carole Nakhle, CEO of Crystol Energy, comments on the record amounts of crude oil that Saudi Arabia is expected to burn in order to run its power plants and meet the demand for air-conditioning as the coronavirus pandemic forces many Saudis to cancel their summer holidays abroad.
Electricity Generation by Fuel Source in Saudi Arabia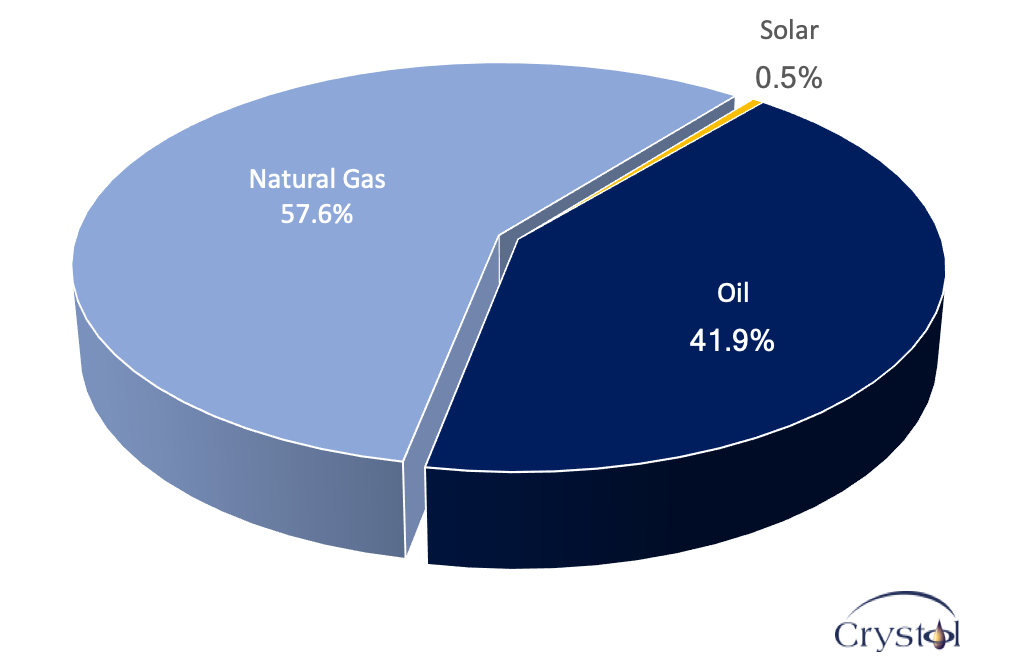 According to Dr Nakhle, Saudi Arabia, as well as the rest GCC countries, can simply import more gas or burn more crude in power generation. The second option is more likely and easier since the region has been doing this for years and decades and there is plenty of oil around today.
Related Analysis
"Clean Energy and Fossil Fuels in the Middle East: A virtuous cycle", Dr Carole Nakhle, Jul 2020
Related Comments
"UAE switches on Arab world's first nuclear power plant", Christof Ruehl, May 2020