Christof Rühl, member of the Advisory Board of Crystol Energy and a Senior Fellow at the Harvard Kennedy School and the Center on Global Energy Policy at Columbia University, discusses the latest global oil and economic developments in this weekly interview to the Gulf Intelligence.
Christof comments on unemployment and the global economic recovery, as well as the announcement of Denmark to stop all new oil and gas exploration in the North Sea, as part of a wider plan to stop extracting fossil fuels by 2050. Although the country is a small producer, it is still a significant step as it implies the increasing reliance of Europe on oil imports to meet its needs.
Christof further discusses recent OPEC's decision on production cuts, which adopts the posture of a Central Bank with plans to manage oil markets on a month by month basis. He also cautions that oil markets may need to keep an eye on Joe Biden's  growing "To Do" list as the Trump administration's lame-duck scotch-earth policy embeds additional challenges.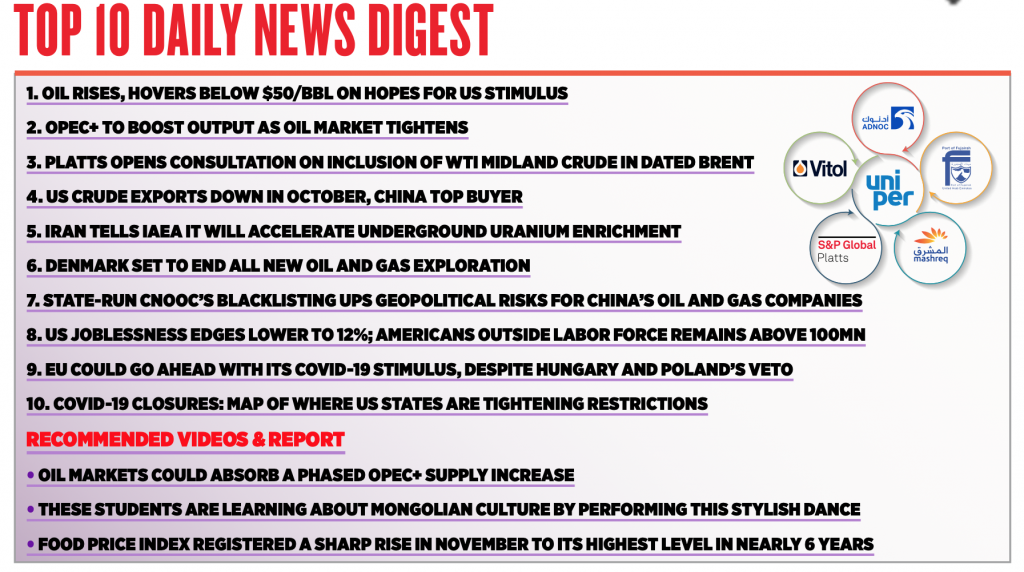 Christof is joined by Mike Muller, Head of Vitol Asia. Sean Evers, Managing Partner at the Gulf Intelligence, moderates the discussion.