The Middle East and North Africa has been hit by a dual shock, namely the Covid-19 pandemic and the plunge in oil prices. Dr Carole Nakhle, CEO of Crystol Energy, participated in the panel discussion on IMF's latest MENA Regional Economic Outlook, addressing the impact of the novel coronavirus, the oil price shocks as well as the way forward for the region.
Fiscal Breakeven Oil Prices ($/barrel)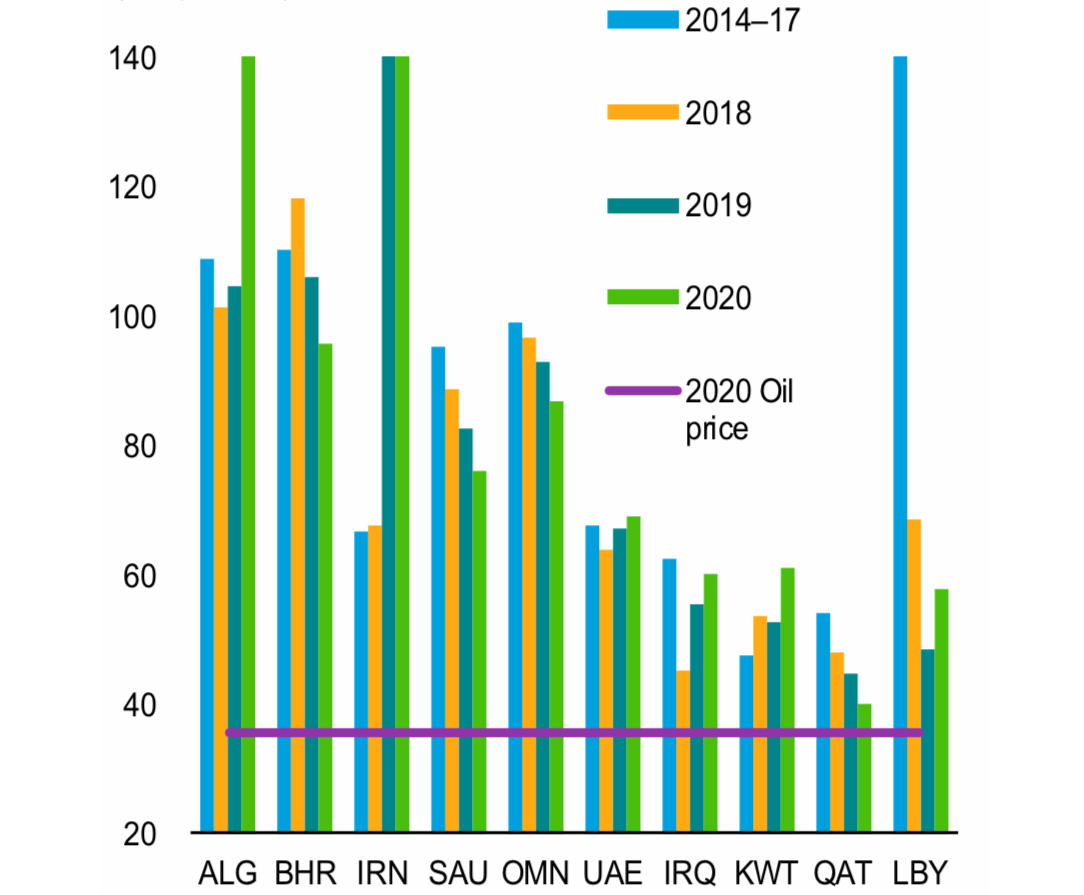 Dr Nakhle was joined by John Defterios, CNN Business Emerging Markets Editor and Anchor; Jihad Azour, Director, Middle East and Central Asia Department at IMF; Salmaan Jaffery, Chief Business Development Officer at DIFC; and Nasser Saidi, President at Nasser Saidi & Associates.
To watch the discussion, click here.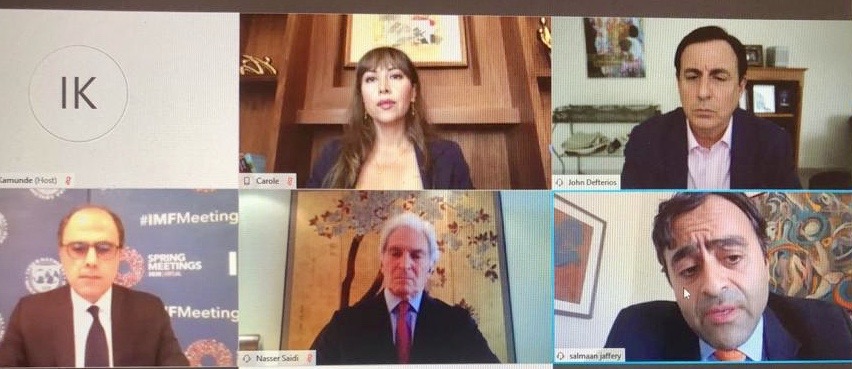 Related Comments
"US WTI prices move in negative territory for the first time in history", Christof Rühl, April 2020
"Webinar: Host Governments and Oil Companies in Today's Market Conditions and Trends", Dr Carole Nakhle, April 2020