Dr Carole Nakhle, CEO of Crystol Energy, speaks to Paul Hickin from S&P Global Platts about energy transitions and shifting oil and gas politics.
Dr Nakhle explains why the global energy mix is unlikely to look much different from today, with the lion's share continuing to be provided by fossil fuels. She concludes that if we are to see notable changes in our energy mix, we need to look beyond the next couple of decades. She also answers to the question of peak oil and electric vehicles, supporting that peak oil demand will eventually happen, but the big question is when – this is anyone's guess. She brings up, though, an additional dimension that is not that often discussed: government finances. Ending the oil and gas age will leave a sizable hole in many governments' budgets, in consumer and producer countries, while greener alternatives are unlikely to fill this gap.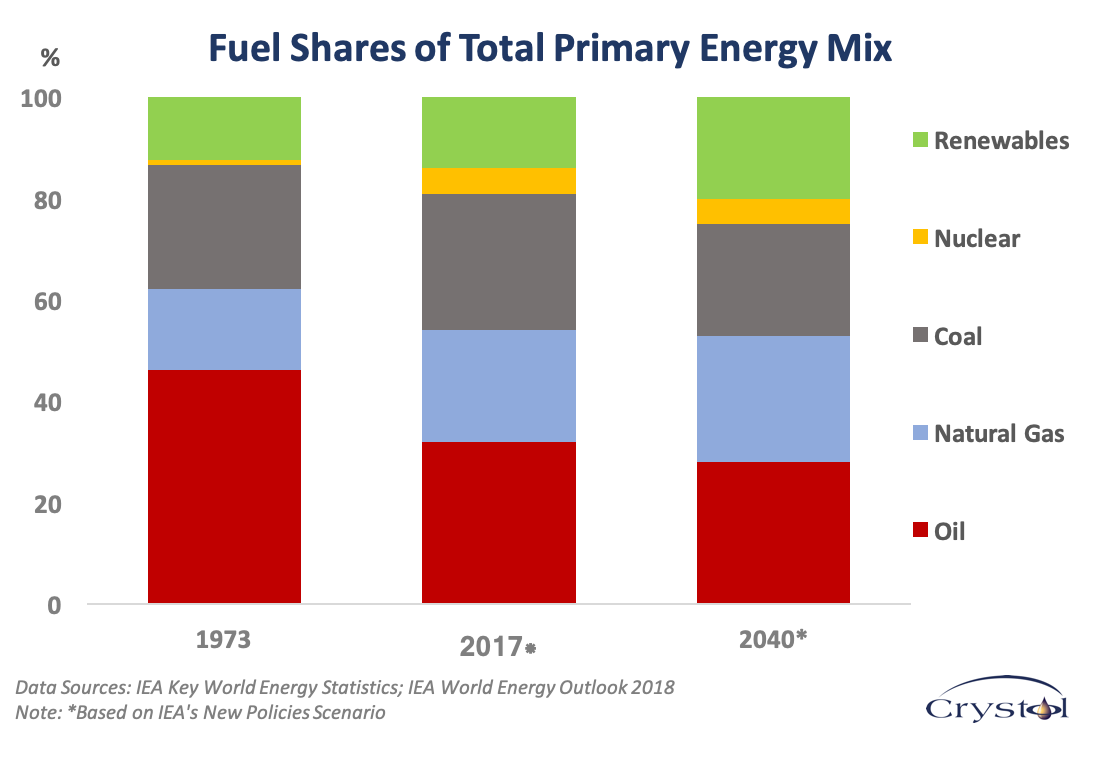 Dr Nakhle also discusses the impact of the US' dominant role on global oil and gas markets, as well as how the dynamic between the big three in oil markets – Saudi Arabia, Russia and the US – are playing out in the next couple of years and whether that could come at a cost to OPEC itself.
She further talks about her initiative of promoting the role of women in the energy industry through Access for Women in Energy, a group she founded in 2007.
Related Analysis
"The U.S. shale revolution continues to alter gas markets", Dr Carole Nakhle, Apr 2019
"OPEC's next phase", Dr Carole Nakhle, Nov 2018
Related Comments
"Arab Banker: Global energy mix, climate change and the future of OPEC – An interview with Dr Carole Nakhle", Dr Carole Nakhle, Oct 2016
"The Power of Markets in Driving the Energy Transition", Dr Carole Nakhle, Sep 2018