In this interview given to Dan Murphy from CNBC, Dr Carole Nakhle, CEO of Crystol Energy, discusses the Saudi-US relationship as both sides trade blows following the OPEC+ production cut.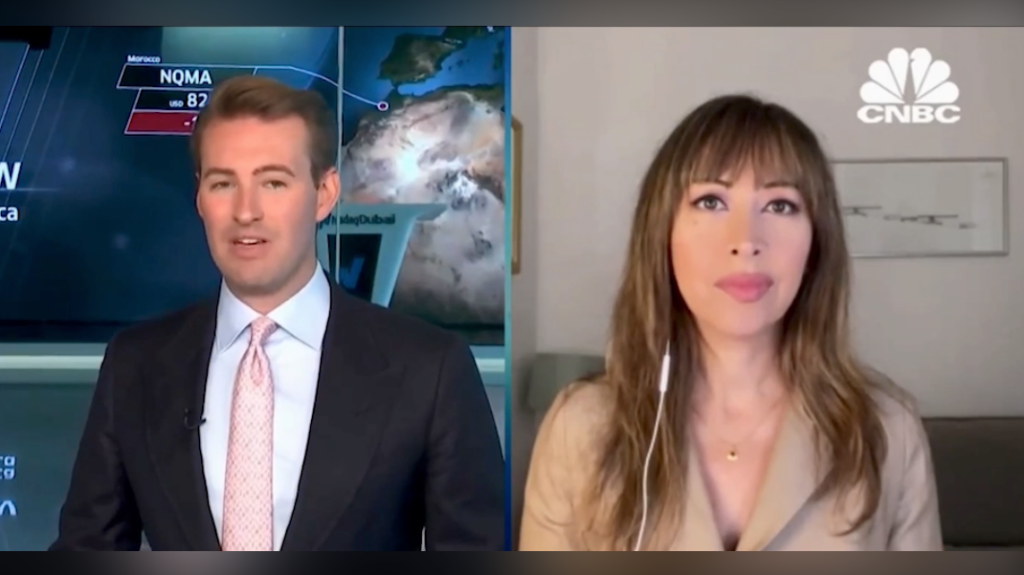 Key takeaways:
The argument that oil cannot be influenced by or influence politics is rather simplistic as oil enters into every single aspect of our modern lives and affects the economy and geopolitics. 
The White House has condemned OPEC+'s decision to cut production by 2 million barrels per day (Mb/d). The NOPEC bill has come back to the discussions while some calls have been made to halting arm deals with Saudi Arabia. However, escalation is expected to stay on a low scale.
The relationship between Saudi Arabia and the US is not limited to the OPEC+ decision but rather to the stability of the region.
The timing of the decision was 'wrong' from the US perspective as it came just before the midterm elections and, probably, negatively affecting Biden's popularity.
The US is the world's largest oil producer so it is in a way benefiting from higher oil prices.
Many OPEC+ members have been producing below their allocated quotas, therefore not all the 2 Mb/d will be actually removed from the market. 
Oil prices are currently in the $80-90/bbl; therefore, a decision to remove production from the market is not strongly justifiable. One cannot overlook the benefits such a decision provides to OPEC+ members. 
The current market price will determine the level at which the price cap (imposed by the G7) will be set. The higher the oil price, the higher the level of the price cap which will lower the economic burden on Russia.
Related Analysis
"Russia's oil is in long-term decline – and the war has only added to the problem", Dr Carole Nakhle, Jul 2022
Related Comments
"Oil prices outlook", Dr Carole Nakhle, Oct 2022
"Global Economy and Energy Markets Weekly Commentary – 13th Oct '22", Dr Carole Nakhle, Oct 2022
"Global Economy and Energy Markets Weekly Commentary – 9th Oct '22", Christof Rühl, Oct 2022
"Is OPEC+'s decision balancing the market?", Dr Carole Nakhle, Oct 2022
"The impact of OPEC+'s decision", Dr Carole Nakhle, Oct 2022
"Russia gets some help from OPEC+", Dr Carole Nakhle, Oct 2022