In this market commentary hosted by Gulf Intelligence, Christof Rühl, member of the Advisory Board of Crystol Energy and a Senior Fellow at the Harvard Kennedy School and the Center on Global Energy Policy at Columbia University, discusses the latest market dynamics.
Christof comments on the fragmentation of the economic recovery, the macro outlook, oil demand growth, OPEC+ meetings, and the correlation between oil price and oil companies, among others.
He was joined by Amena Bakr, Deputy Bureau Chief at Energy Intelligence, and Matt Stanley, Director at Star Fuels. The discussion was moderated by Sean Evers from Gulf Intelligence.
Watch the discussion on oil market recovery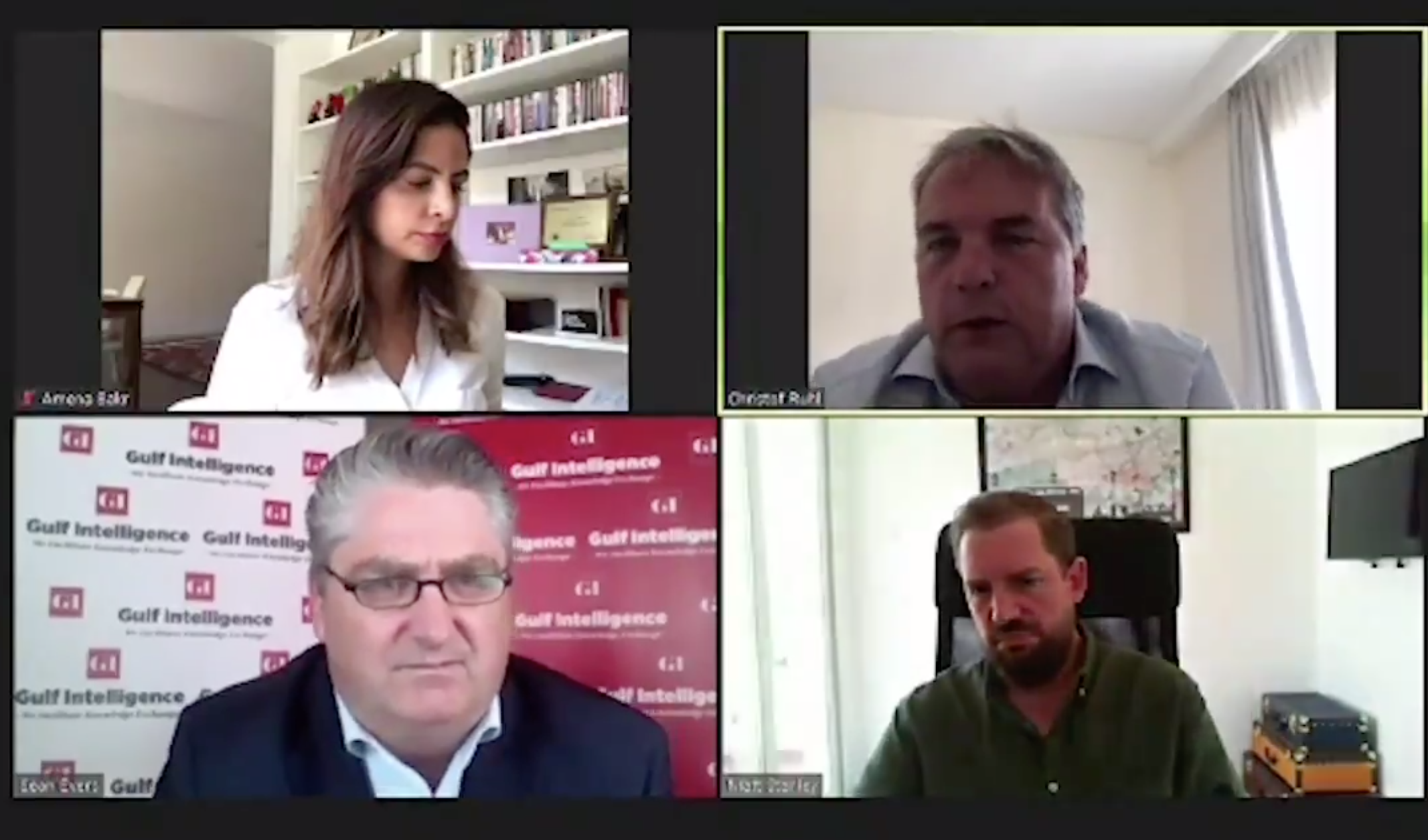 Related Analysis 
"Back to too much oil?", Lord Howell, Jun 2020
"The oil market crunch", Dr Carole Nakhle, May 2020
Related Comments
"Weekly updates on oil markets", Dr Carole Nakhle, Jun 2020