Dr Carole Nakhle, CEO of Crystol Energy, discusses the latest energy market developments in this commentary hosted by the Gulf Intelligence.
Dr Nakhle comments on Saudi Arabia's more aggressive position toward the countries within OPEC that have failed to implement in full the output cuts agreed, the recovery of demand and oil prices, inventories, the return of shale oil production, and Nigeria's revision of its fiscal regime, among others.
She was joined by Shelly Trench, Managing Director at Boston Consulting Group, and Adi Imsirovic, Research Associate at Oxford Institute for Energy Studies. The discussion was moderated by Sean Evers from Gulf Intelligence.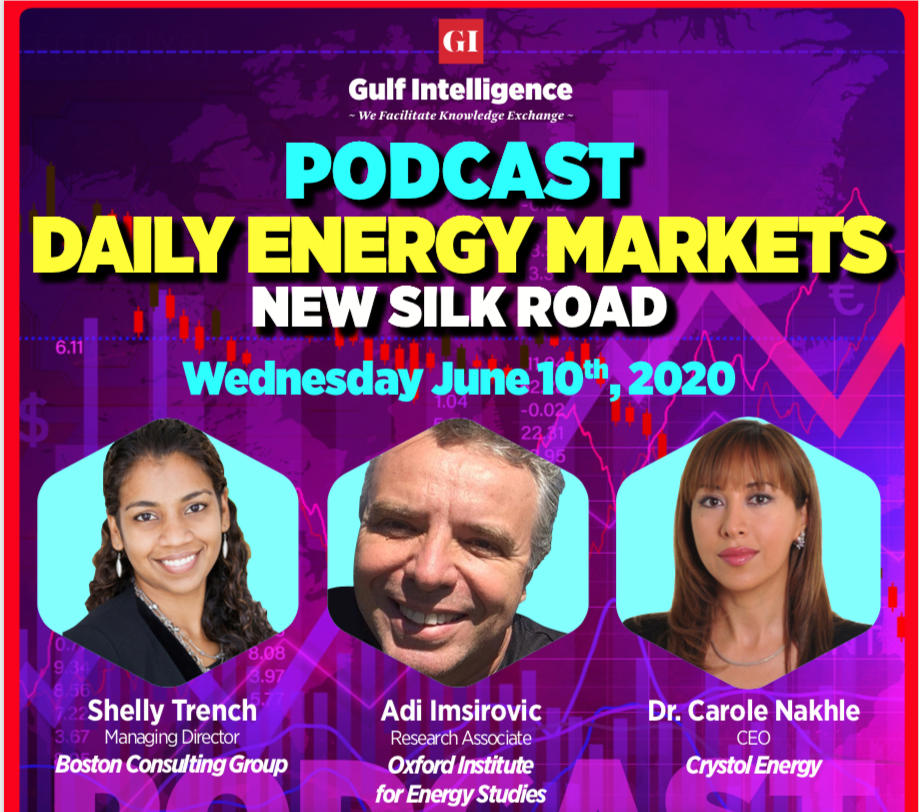 Related Analysis 
"Back to too much oil?", Lord Howell, Jun 2020
"The oil market crunch", Dr Carole Nakhle, May 2020
Related Comments
"Weekly update oil markets and economy", Christof Rühl, Jun 2020