Following the blow dealt to the world by the coronavirus in 2020, one cannot help but hope that 2021 will be better. The second quarter of 2020 was particularly difficult for the global economy, especially energy markets. Oil prices went into freefall. West Texas Intermediate (WTI), a major benchmark crude, hit a historic low of minus $40 per barrel on April 20. However, oil prices have come a long way since.
OPEC+ has played a crucial role in oil markets' recovery, agreeing upon unprecedented cuts in April 2020. The deal is expected to last for two years but the cuts are being gradually reduced. By December 2020, oil prices exceeded $50 per barrel (Brent). That recovery has been maintained since.
Oil prices: The longer view ($ per barrel)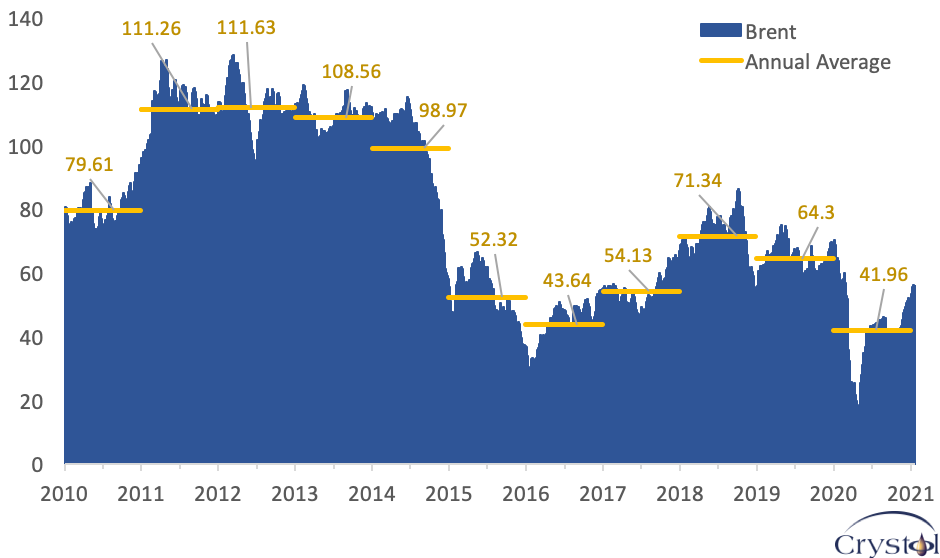 Looking at oil markets in 2021, though risks abound, there are grounds for optimism. This is by no means to say that everything will be rosy indefinitely. But for the next few months, oil producers may feel the wind blowing in their favor.