Christof Rühl, member of the Advisory Board of Crystol Energy and a Senior Fellow at the Harvard Kennedy School and the Center on Global Energy Policy at Columbia University, spoke on the evolving supply and demand market dynamics, the industry's response to recovery and the energy outlooks at the ADIPEC Webinar Series on August 18, 2020.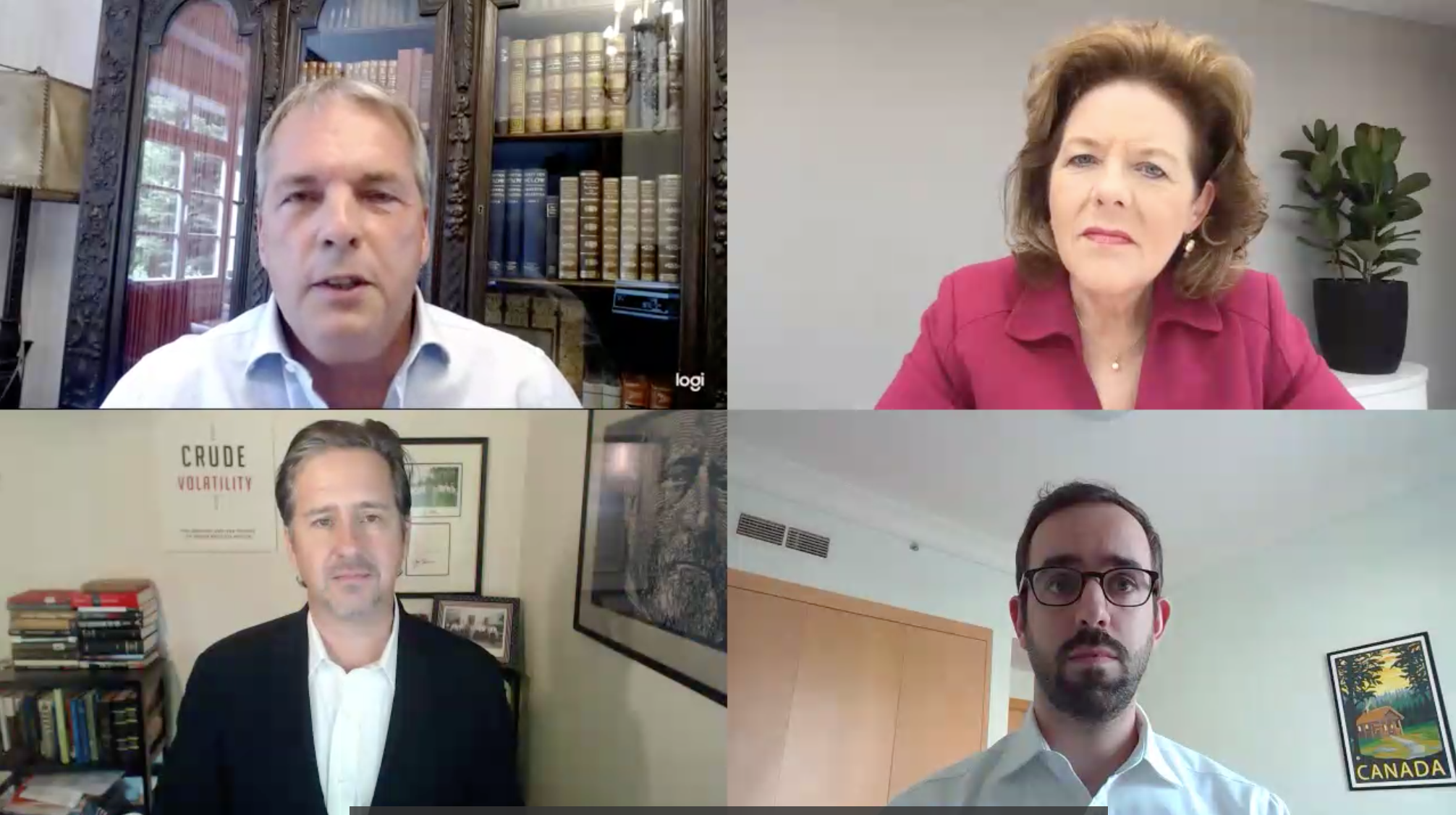 Topics addressed included:
What are the short-and long-term scenarios for the energy industry?

How will supply arrangements like OPEC+ evolve?

What is the outlook for investment?

What is the pathway for energy transitions? Will the industry abandon this ambition in the context of surviving in a post pandemic world?

How will gas and LNG prices be affected in the short and long-term? 

How will business leaders assess risks and respond to the many market uncertainties the industry is currently facing whilst embracing new business opportunities for growth?
Christof was joined by Robert McNally, President at Rapidan Energy Group, LLC and Edward Bell, Senior Director – Market Economics at Emirates NBD. Eithne Treanor, Founder & CEO at E Treanor Media moderated the discussion.
Related Analysis
"Oil market outlook: A cautious global recovery", Dr Carole Nakhle, Jul 2020
"Back to too much oil?", Lord Howell, Jun 2020
"Oil in the energy transition age", Dr Carole Nakhle, Mar 2020
Related Comments
"Half-Time Talk: "Oil Majors Are in Trouble!"", Christof Rühl, Aug 2020