Half-Time Talk: "Oil Majors are in Trouble!"
In this exclusive interview to Sean Evers from the Gulf Intelligence, Christof Rühl, member of the Advisory Board of Crystol Energy and a Senior Fellow at the Harvard Kennedy School and the Center on Global Energy Policy at Columbia University, discusses the structural dynamics affecting energy markets.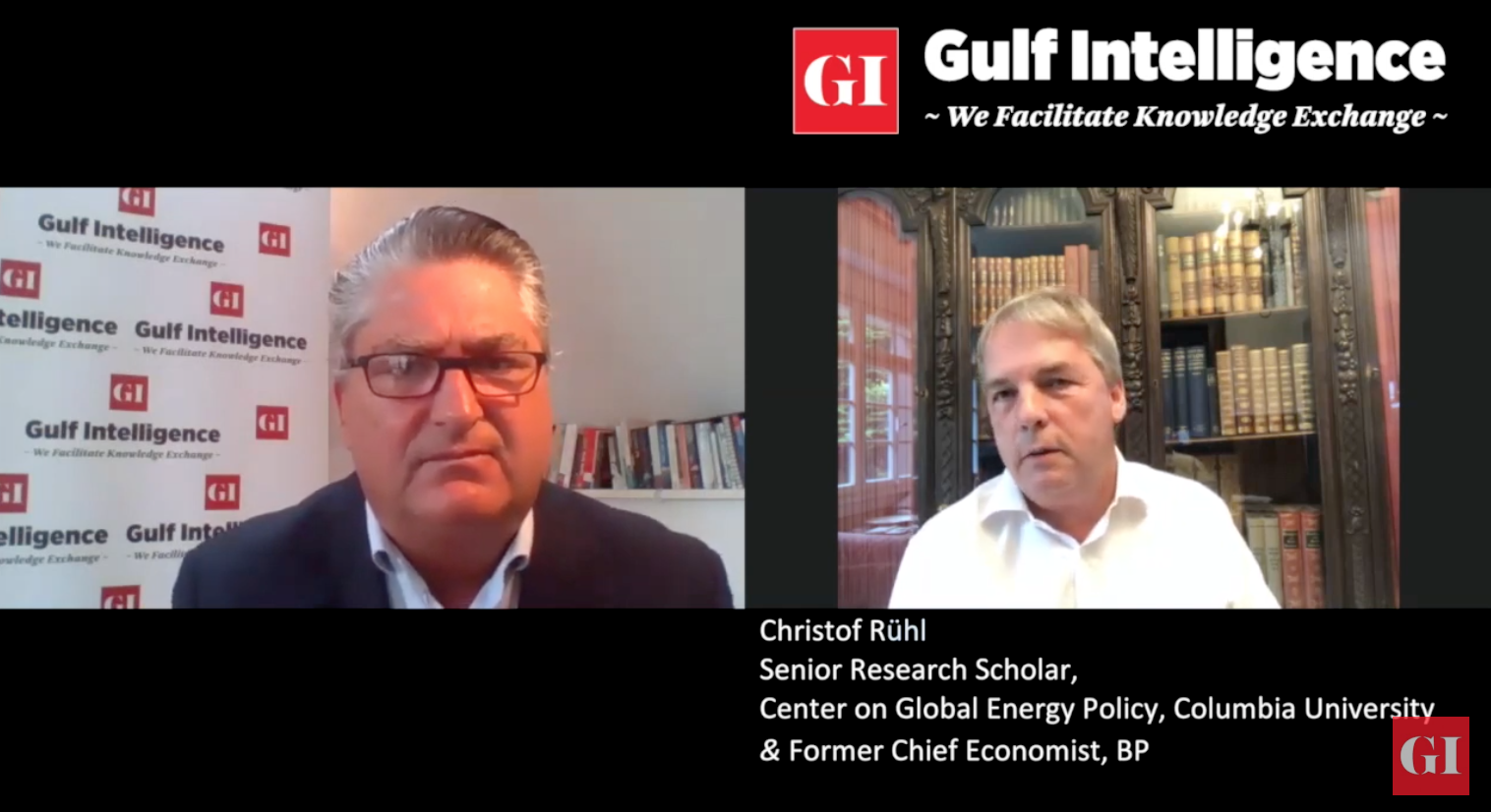 Christof comments on oil prices, oil demand, inventories and shale oil outlook, as well as the trilateral relationship among Saudi Arabia, Russia and the US to manage the global oil markets. He further talks about economic recovery and comments on oil majors' ambitious targets on energy transition.
Related Analysis
"Oil market outlook: A cautious global recovery", Dr Carole Nakhle, Jul 2020
"The global oil market's new, strange alliance", Dr Carole Nakhle, Jun 2020
"Back to too much oil?", Lord Howell, Jun 2020
"Oil in the energy transition age", Dr Carole Nakhle, Mar 2020