Dr Carole Nakhle, CEO of Crystol Energy, is quoted in this article written by Melissa Lawford from The Telegraph commenting the European Union (EU)'s deepening reliance on Qatari gas.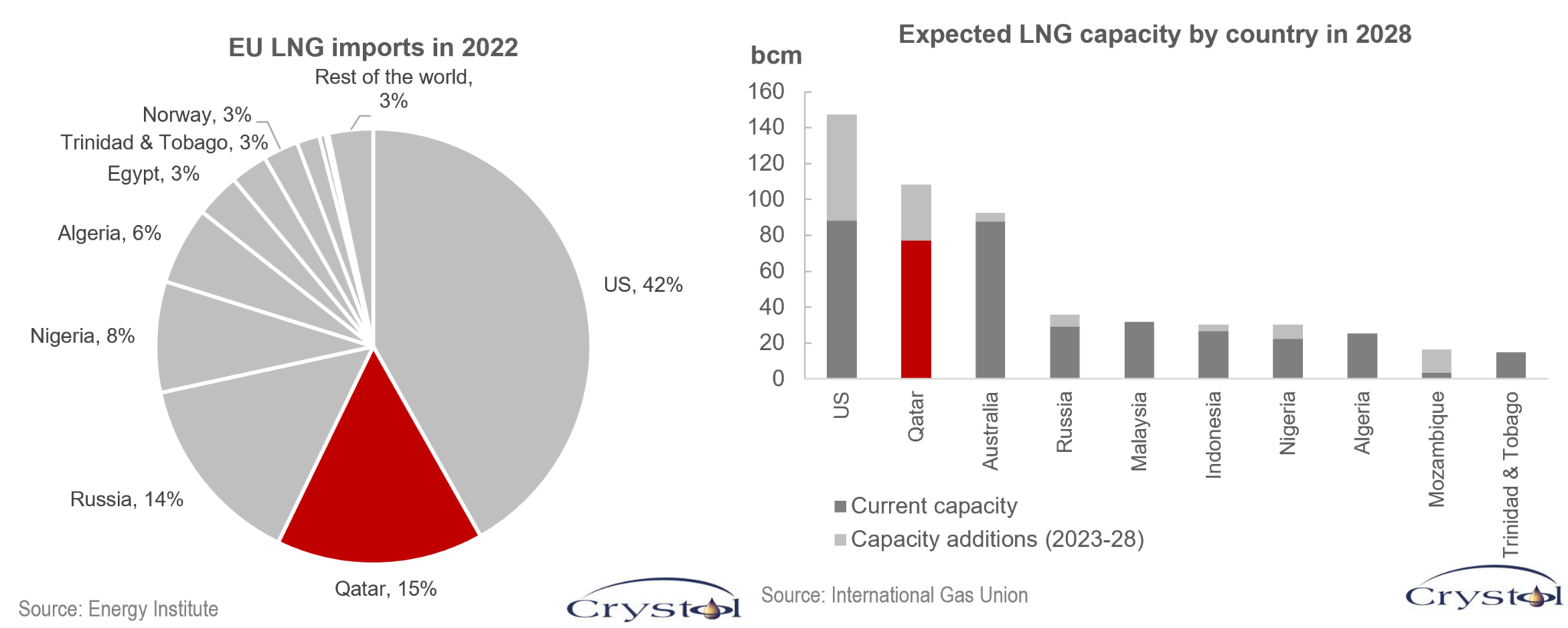 According to Dr. Nakhle, the loss of Russian pipeline gas has left a large gap in the market and this is where Qatar has the potential to fill this gap.
She added that Qatar is planning on one of the biggest Liquified Natural Gas (LNG) expansions in the coming few years.
Related Analysis
"Oil market: Shifting expectations", Dr Carole Nakhle, Jul 2023
"Oil and gas: The investment gap dilemma", Dr Carole Nakhle, Feb 2023
Related Comments
"Energy Markets and Investment in Times of War and Transition", Access for Women in Energy, Jul 2023
"What is the Outlook for Commodities in the Wake of Peak Inflation & Peak Rate Tightening Cycle in 2023?", Dr Carole Nakhle, Jan 2023
"Higher oil and gas investment to be expected on the back of new support from policymakers", Dr Carole Nakhle, Oct 2022