Dr Carole Nakhle, CEO of Crystol Energy, commented on the current market dynamics at the Gulf Intelligence's Daily Energy Markets Commentary on Wednesday, May 13, 2020.
The discussion focused on oil price recovery, Saudi Arabia's deeper production cuts, China's gradual return to normality, Nigeria and Iraq's struggle, among others.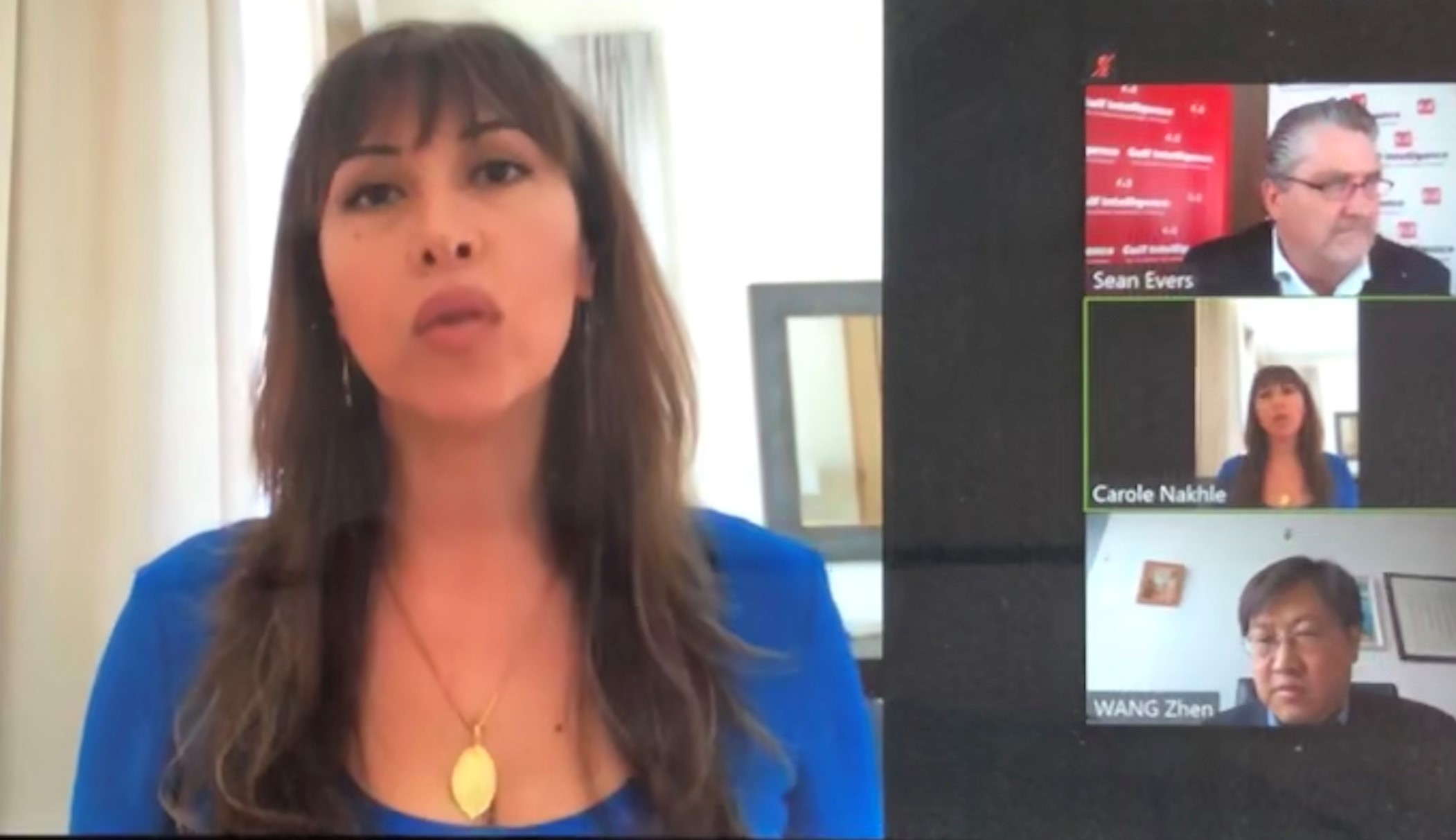 Dr Nakhle was joined by Andy Laven, Chief Operator Officer, Sahara Energy Resources; and Dr Zhen Wang, Deputy Director-General, Policy Research, CNPC.
Related Analysis
"The oil market crunch", Dr Carole Nakhle, May 2020
Related Comments
"Saudi Arabia's diversification plans could be derailed by the oil price crash", Christof Rühl, May 2020
"Gulf Intelligence Daily Energy Markets Commentary – Economy, Financial and Oil Markets", Christof Rühl, May 2020
"IMF MENA Regional Economic Outlook – Panel Discussion on the Impact of Covid-19, Oil Price Shocks and the Way Forward", Dr Carole Nakhle, April 2020