Dr Carole Nakhle, CEO of Crystol Energy, discusses the latest market developments in this Gulf Intelligence weekly commentary.
Dr Nakhle talks about the global uncertainty related to the pandemic, as well as central banks' concerns that major economies are still in need of further government support.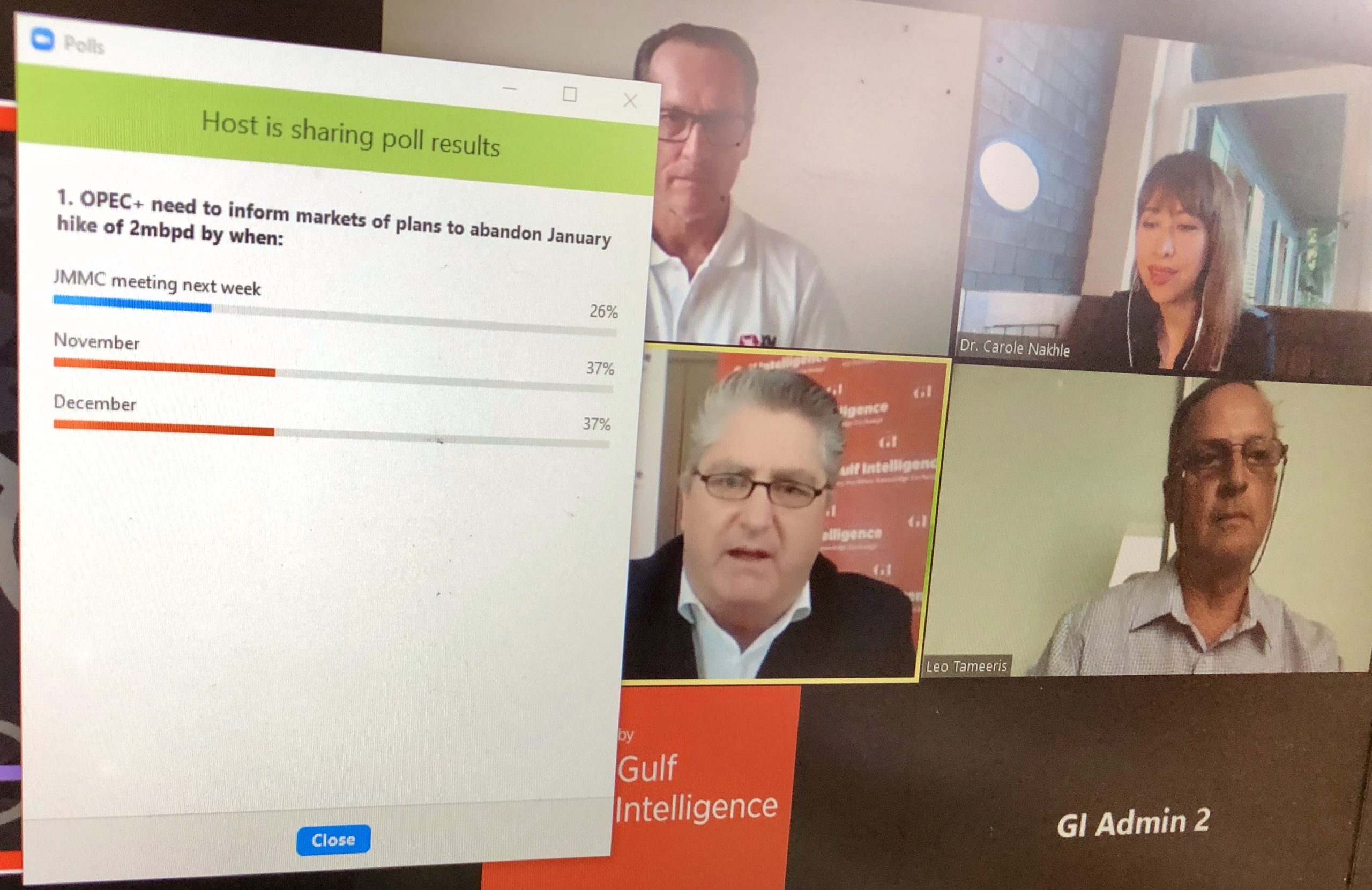 She also comments on oil inventories and supply and demand balances, as well as the impact of a potential change to the US presidency in the upcoming elections on 3rd November on the country's future shale production.
Dr Nakhle is joined by Leo Tameeris, CEO at NRG Group, and Peter McGuire, CEO at XM Australia. Sean Evers, Managing Partner at the Gulf Intelligence moderates the discussion.
Related Analysis
"Oil market outlook: sailing in the dark", Dr Carole Nakhle, Sep 2020
"Oil Market Outlook: A Quandary of OPEC+", Dr Carole Nakhle, Aug 2020
"Oil market outlook: A cautious global recovery", Dr Carole Nakhle, Jul 2020
Related Comments
"Weekly update on global economy and energy markets", Christof Ruehl, Oct 2020