Webinar – A Pandemic, Oil Price Collapse, A Recession: Is the Future still Green?
Dr Carole Nakhle, CEO of Crystol Energy, will discuss the current state and outlook of oil and gas markets, as well as the impact of Covid-19 on the clean energy sector, and particularly the energy transition in the Middle East and North Africa (MENA) region.
The webinar, hosted by the Clean Energy Business Council MENA, will take place on Wednesday, May 6, 2020.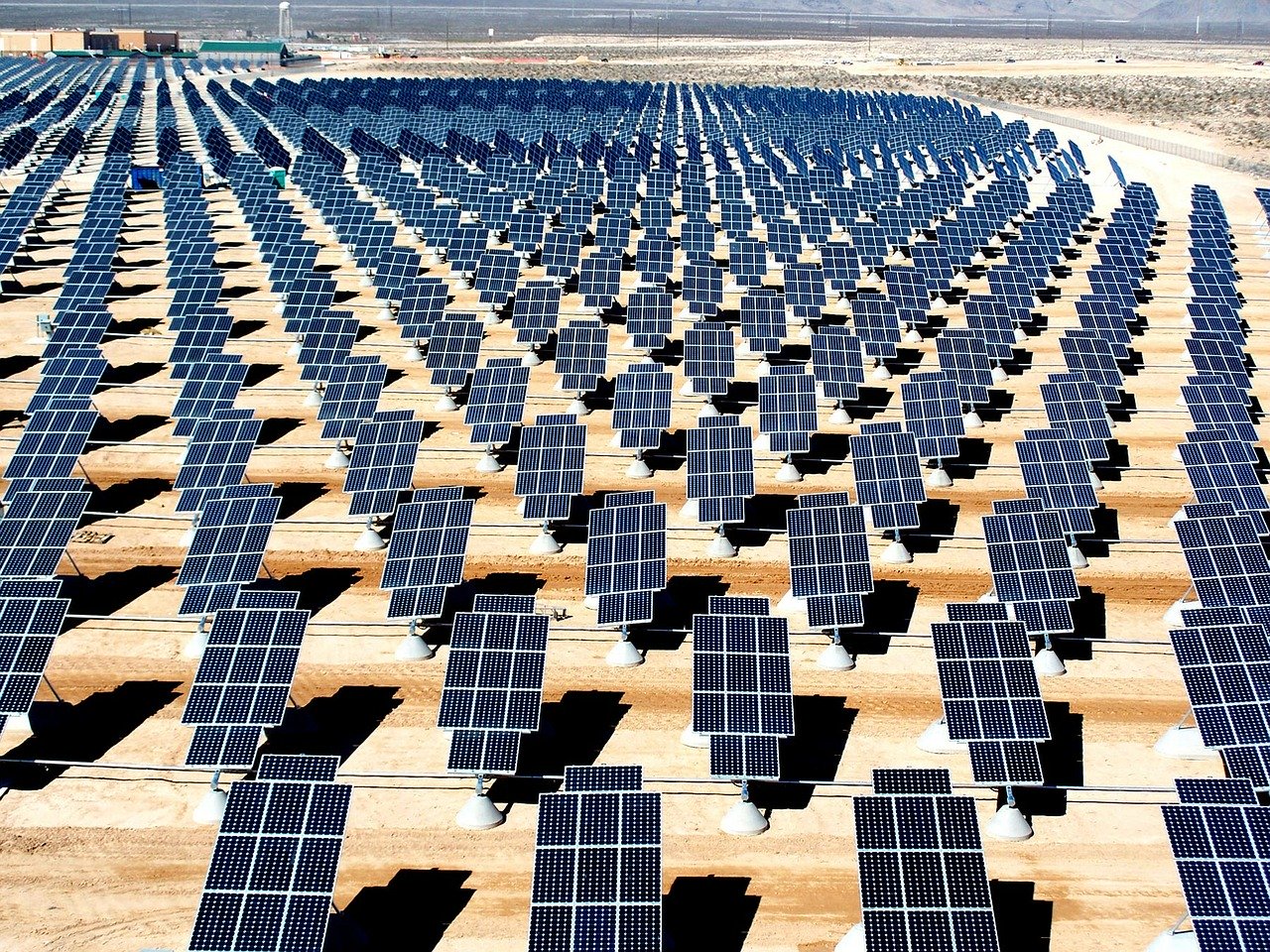 Dr Nakhle will be joined by Dr Nasser Saidi, Chairman of the Clean Energy Business Council MENA, and Melanie Noronha, Senior Editor at The Economist Intelligence Unit (EIU), who will moderate the discussion.
To register, click here.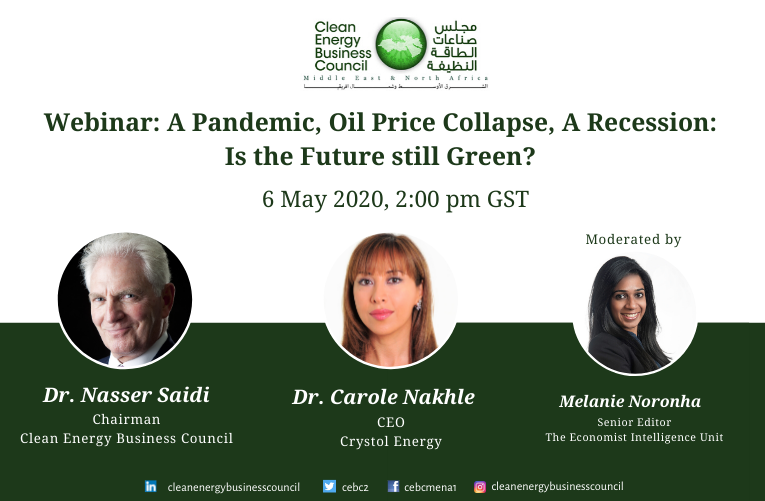 Related Analysis
"The oil-market crunch", Dr Carole Nakhle, May 2020
Related Comments
"IMF MENA Regional Economic Outlook – Panel Discussion on the Impact of Covid-19, Oil Price Shocks and the Way Forward", Dr Carole Nakhle, April 2020
"US WTI prices move in negative territory for the first time in history", Christof Rühl, Apr 2020
"Webinar: Host Governments and Oil Companies in Today's Market Conditions and Trends", Dr Carole Nakhle, April 2020